G-Men Soccer hosts Williamsburg Wildcats in SBAAC League action. #GtownWay
Lady G-Men Volleyball hosting Bethel Lady Tigers in SBAAC League action. #GtownWay
September Breakfast and Lunch Menus have been posted online. Find the Menus on our App and Website. | App: Documents>Students/Parents>Cafeteria | Website (Printable PDF): Menu>Student/Parent>Cafeteria
Lady G-Men Volleyball hosting Whiteoak in SBAAC vs SHAC action. #GtownWay
G-Men Soccer teams open the season hosting Norwood today in #SBAAC action. #GtownWay
Lady G-Men Volleyball opens their season hosting Manchester and Lynchburg in tri-match action. #GtownWay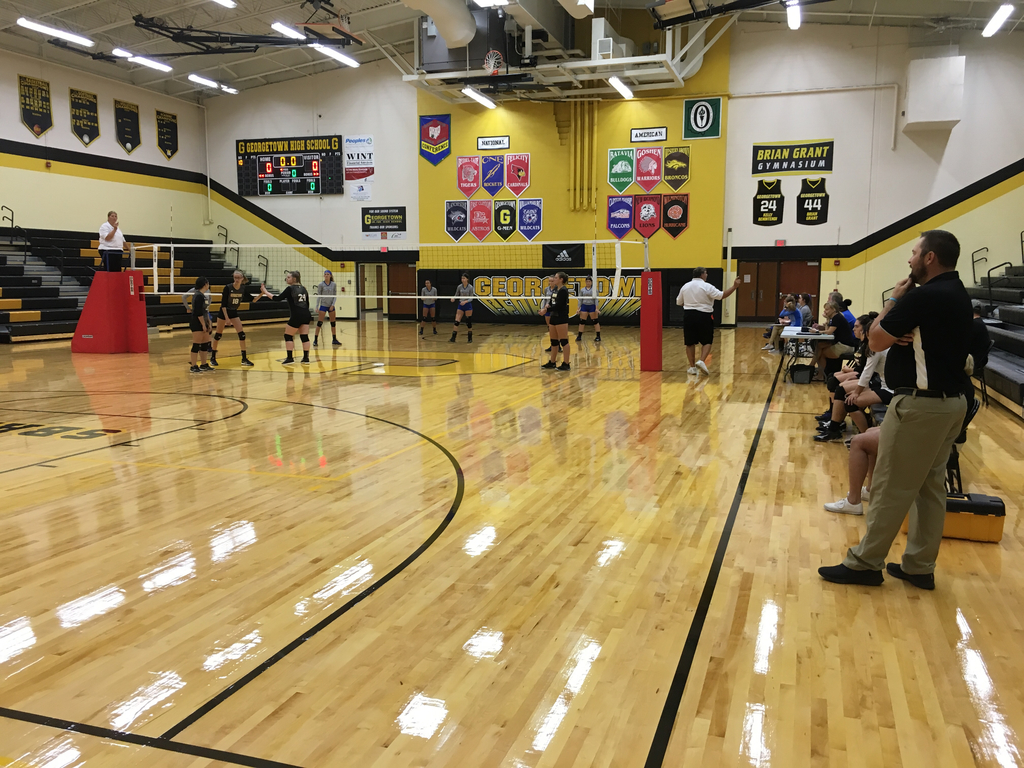 Principal Underwood conducting last building level meeting with teachers before welcoming students back from summer break. #TEAMS #GtownWay
Lady G-Men Volleyball in scrimmage against Fairfield. #GtownWay
Superintendent Burrows welcoming staff back to the district. #TakeTheStairs #GtownWay
New sink installations are complete in our Jr-Sr High restrooms. They look fantastic! #GtownWay

School starts next Wednesday! Please join us for open house Monday August 13th from 4-7 to help kick the new year off!
Superintendent Burrows welcoming new staff to kick off the new year. #GtownWay
Elementary Gym floor waxed and awaiting students for this upcoming school year!
May Breakfast and Lunch Menus have been posted online. Find the Menus on our App and Website. | App: Documents>Students/Parents>Cafeteria | Website (Printable PDF): Menu>Student/Parent>Cafeteria
New server installation setup for upgraded perimeter door controls. #SafeSchools #SafetyFirst #Honeywell #GtownWay
New sinks being installed in Jr-Sr High restrooms. A welcome upgrade that offers greater control of water usage. #GtownWay

Want to know your homerooms/schedules? Parents and students, we need your help completing back to school forms. Please go to our website and click the Parent/Student link and select Final Forms.
Day 5 of new bleacher installs as part of our Jr-Sr High School gym renovation. #GtownWay
Day 3 of new bleacher installs. Framework is almost complete. #GtownWay