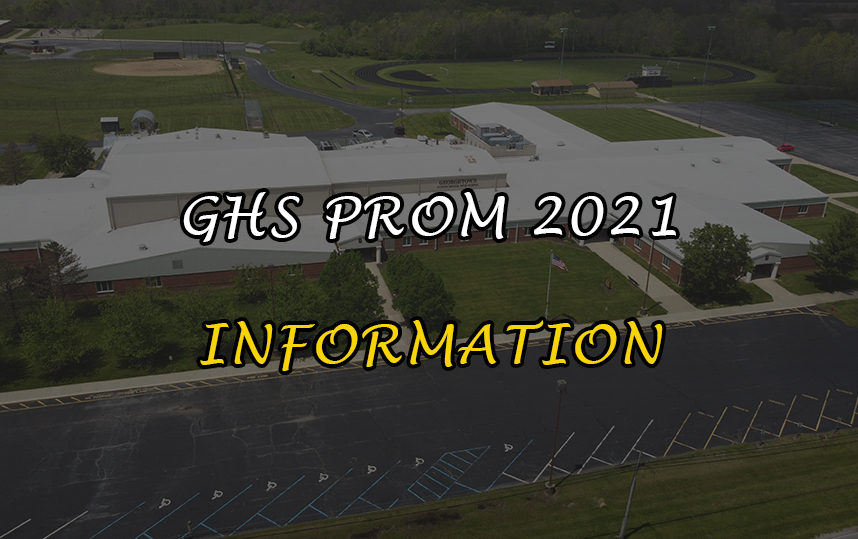 GHS Prom 2021 Information
Daniel Broadwell
Wednesday, March 03, 2021
Friday, May 7th 7:30 p.m. – 11:00 p.m.
Noryln Manor – Batavia, OH.
GHS Juniors and Seniors (Classes of 2021 & 2022) may each invite 1 guest; guests must be in the Class of 2024 or older but not over the age of 21.
All guests who are not GHS students must have photo ID and a completed GHS Guest Form (available in HS and CTC offices).
Complimentary admission for each GHS Senior (Class of 2021); admission for all others is $30. Tickets will be on sale May 3rd - 5th
Dress code is formal or semi-formal (like homecoming); tuxedos are not mandatory. Appropriate dress is required.
Light refreshments will be available
Island Brothers Productions will provide DJ services.
Georgetown Police Department will be present.
Questions via email to Christy Lucas: christy.lucas@gtown.k12.oh.us
Attendees should comply with all COVID-19 rules promulgated by the CDC and the State of Ohio.