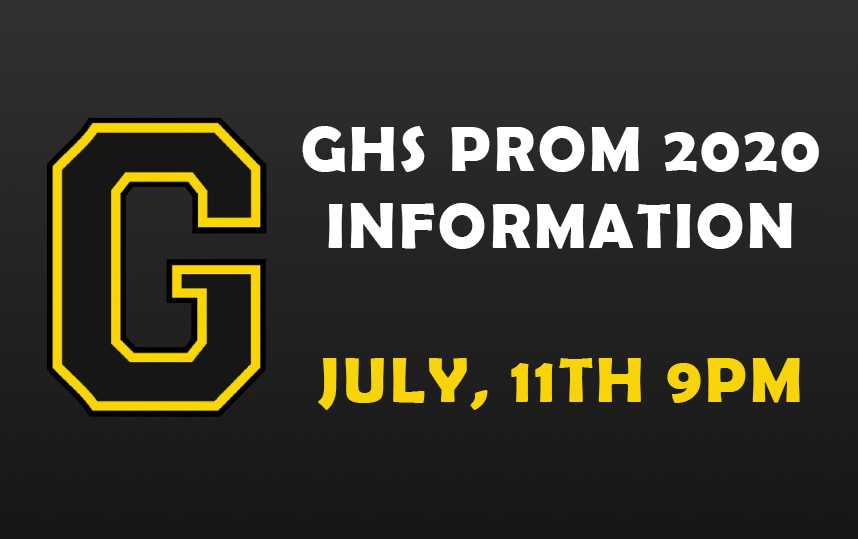 GHS Prom 2020 Information
Daniel Broadwell
Monday, June 22, 2020
GHS Prom 2020
Saturday, July 11 th 9:00 p.m. – midnight.
Georgetown Eagles – large hall.
GHS Juniors and Seniors (Classes of 2020 & 2021) may eachinvite 1 guest; guests must be in the Class of 2023 or older but not over the age of 21.
All guests who are not GHS students must have photo ID.
Complimentary admission for each GHS Senior (Class of 2020); admission for all others is $10 at the door.
Dress code is formal or semi-formal (like homecoming); tuxedos are not necessary. Appropriate dress is required.
Light refreshments will be available
Island Brothers Productions will provide DJ services and a photo booth.
An ice cream food truck will be offering treats for sale before and during the prom (at your expense).
Georgetown Police Department will be present.
Questions via email to Christy Lucas: christy.lucas@gtown.k12.oh.us
Attendees should comply with all COVID-19 rules promulgated by the CDC and the State of Ohio.