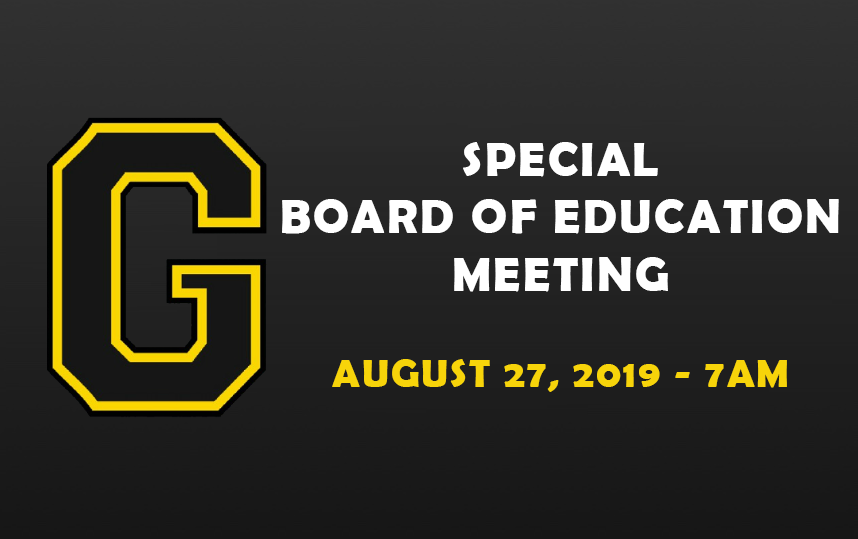 Special Board of Education Meeting - August 27, 2019
Daniel Broadwell
Wednesday, August 21, 2019
NOTICE OF SPECIAL BOARD OF EDUCATION MEETING RC 3313.16
Notice is hereby given that the Georgetown Exempted Village School District Board of
Education has scheduled a Special Board of Education Meeting to be held at the
Administration Office, 1043 Mt. Orab Pike, on Tuesday, August 27, 2019, beginning at 7:00
a.m.

The purpose of the meeting is to approve the public sale of school district property, and any
other business that may come before the Board.