Another School record last night broken by Carson Miles as he now holds the most career made 3 Point FGs in G-Men history with 114+. The G-Men JV and Varsity teams also came away victorious vs East Clinton last night. Way to go G-Men and Carson! #IgniteInspireInstill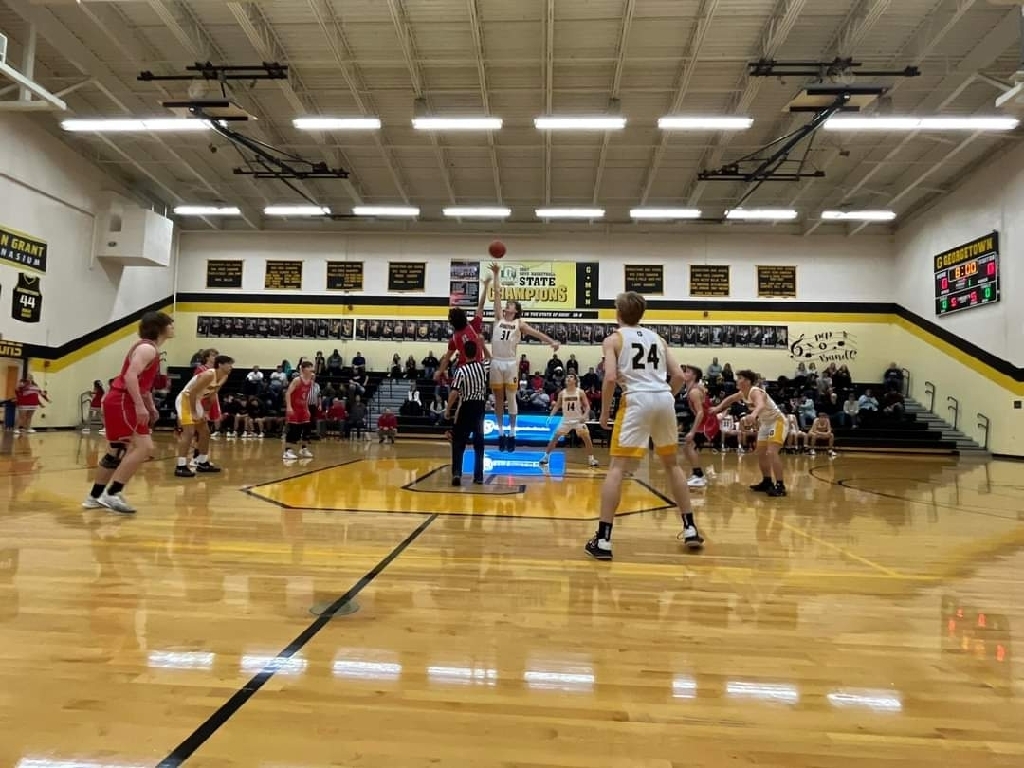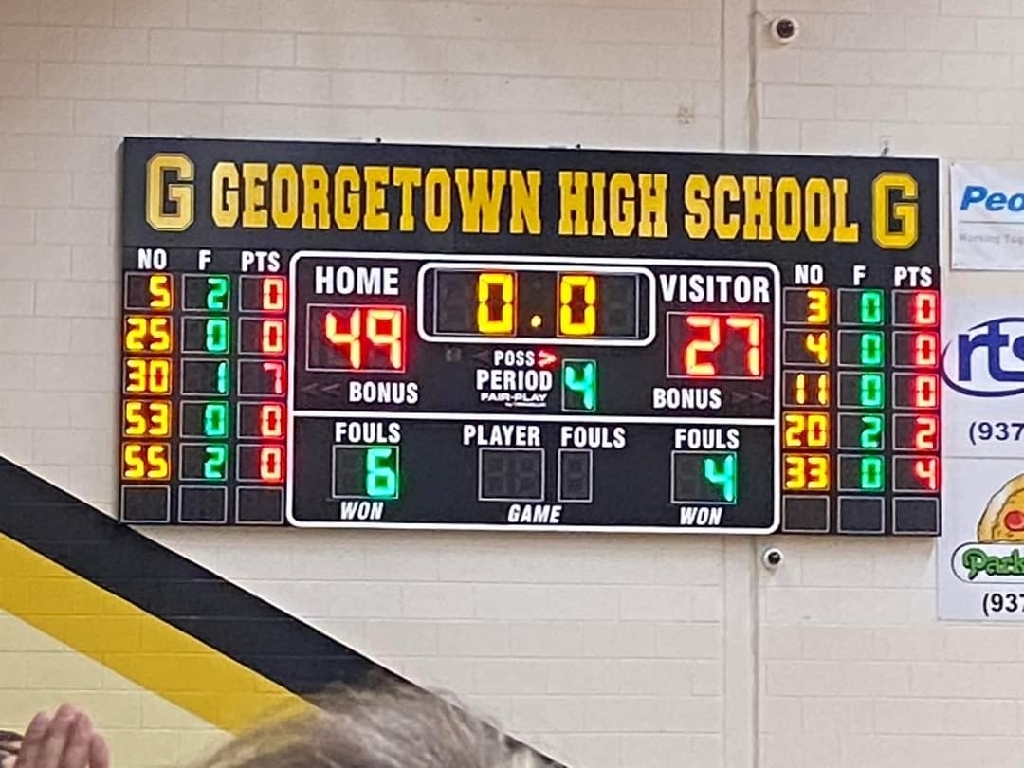 In case there is any confusion- game times with G-town and New Richmond is today at 4:00/5:30 at Georgetown.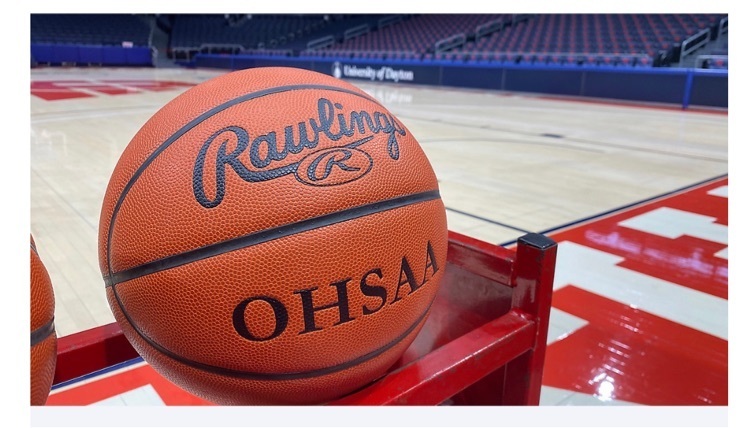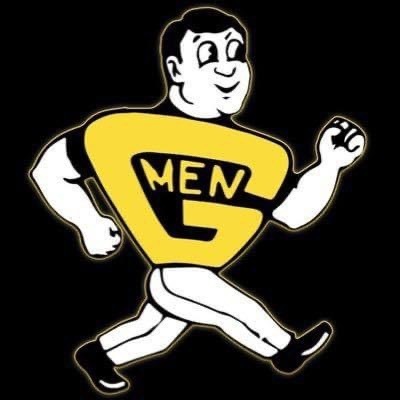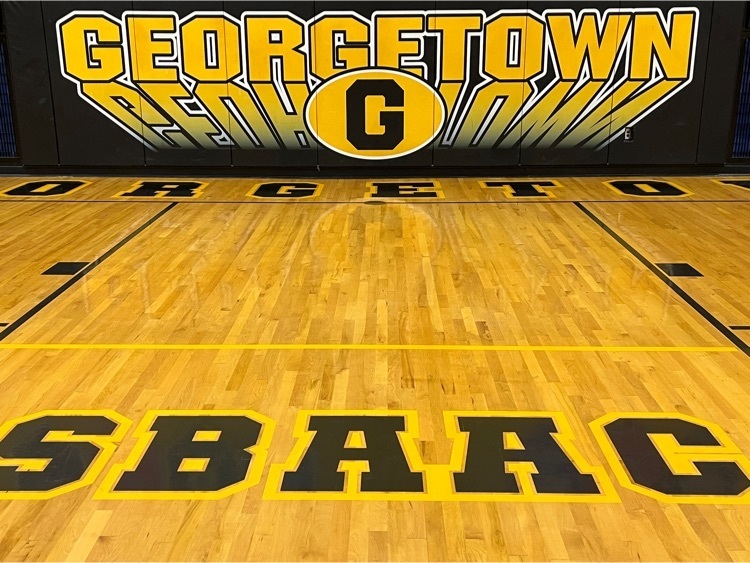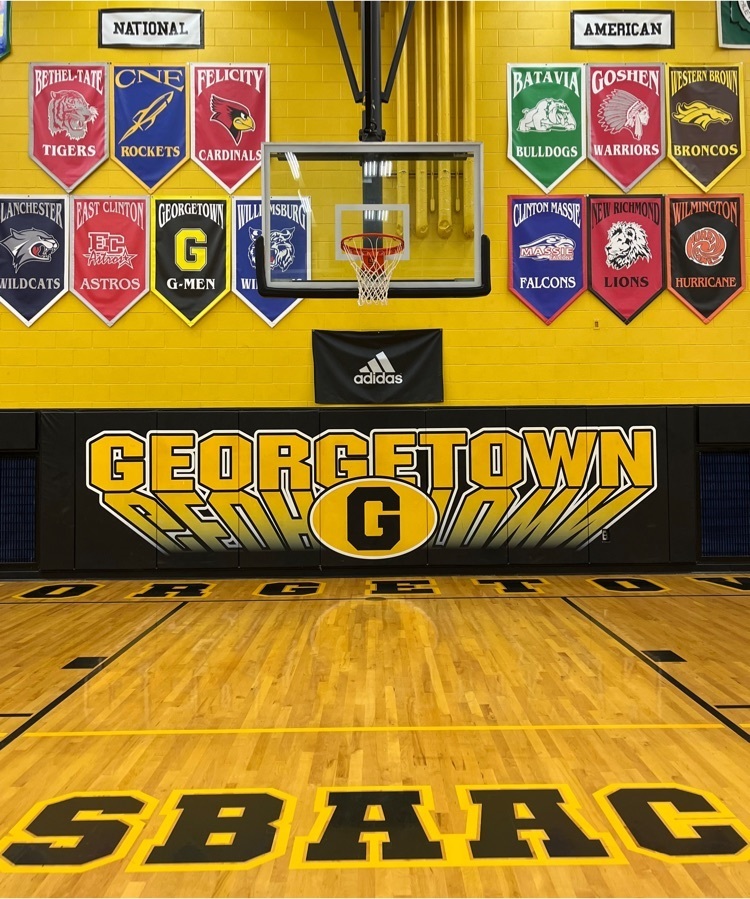 Saturday Afternoon Special: Come out today wearing some TEAL or PURPLE (For Mental Health Awareness) & cheer on our JV/Varsity Boys B-ball teams as they face the NR Lions at HOME. Game times are 4:00/5:30. You will also hear about a valuable Student Group @ Gtown- The Hope Squad.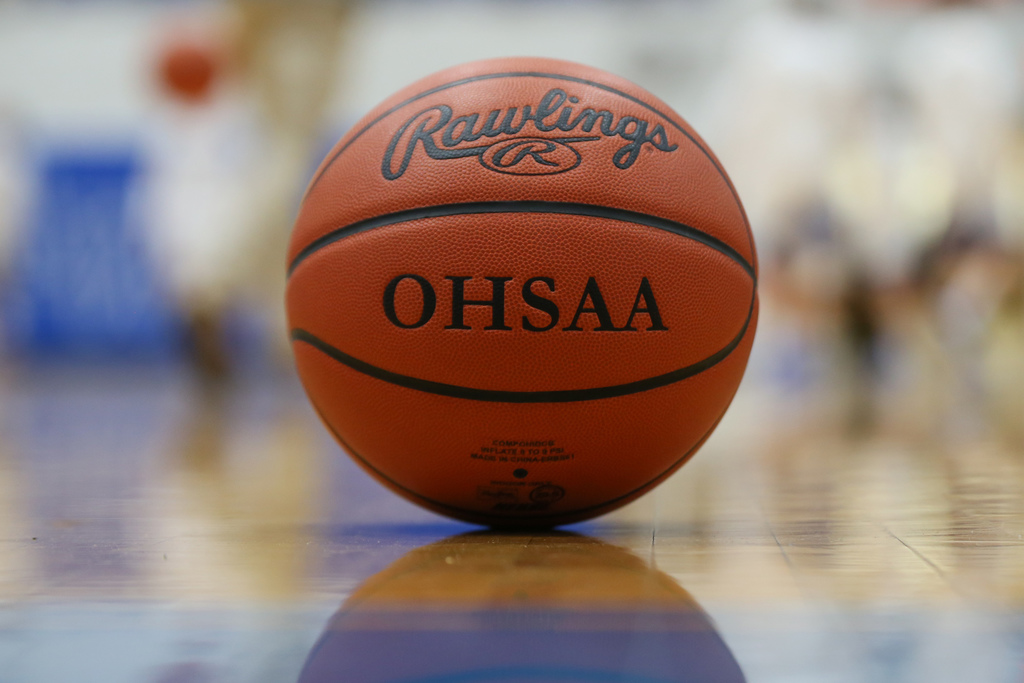 Tonight we honored Carson Miles for scoring his 1,000 point on the road at CNE. The G-Men JV and Varsity both beat E Clinton tonight… and all Carson did tonight is break the All-Time 3 point record with 114 tonight. Congrats Carson! Come see them play NR tomorrow at 4:00/5:30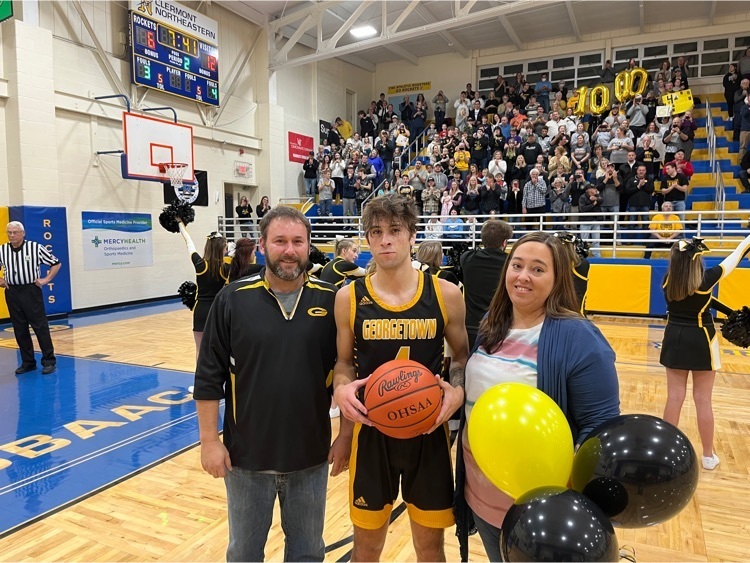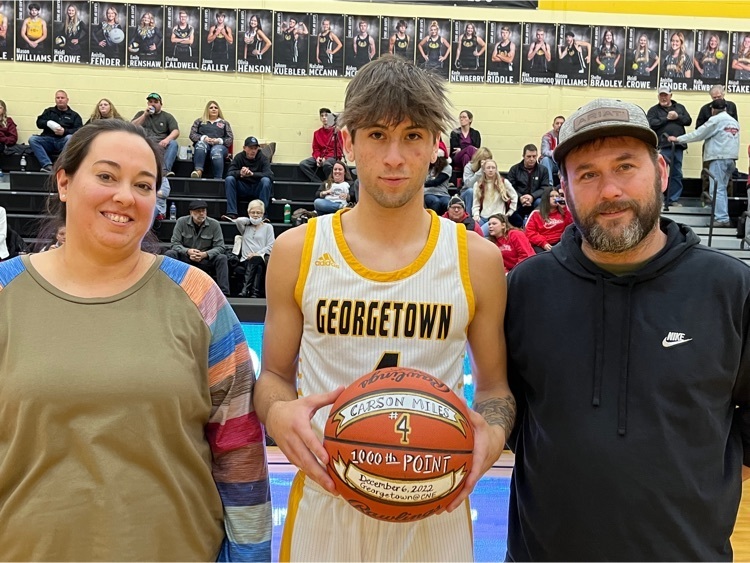 The Lady G-Men hosted the St. Patrick Lady Saints (Maysville,KY) in a non-league game last night. The Lady G-Men lost in a close back and forth game. We are still proud of our Lady G-Men! #IgniteInspireInstill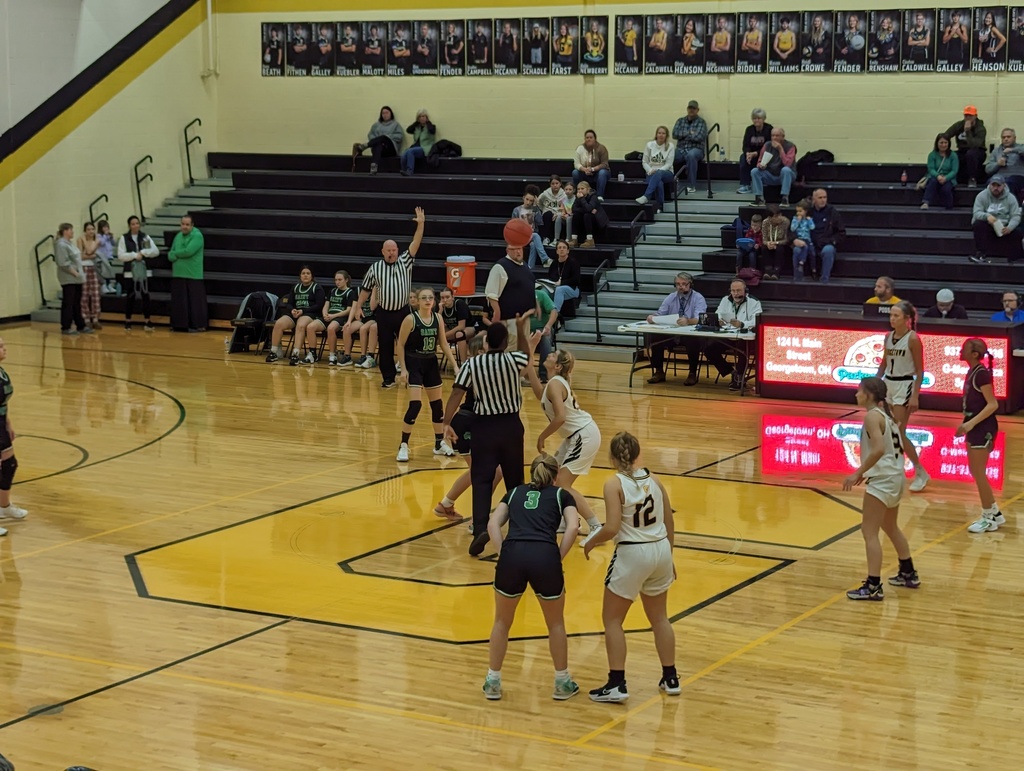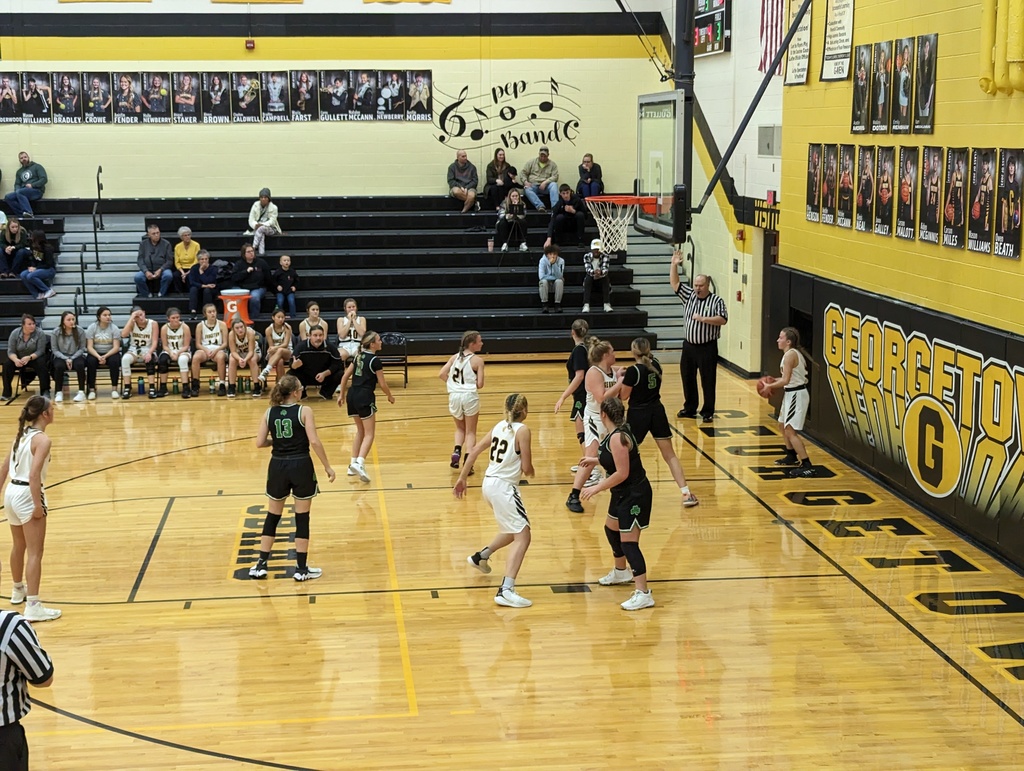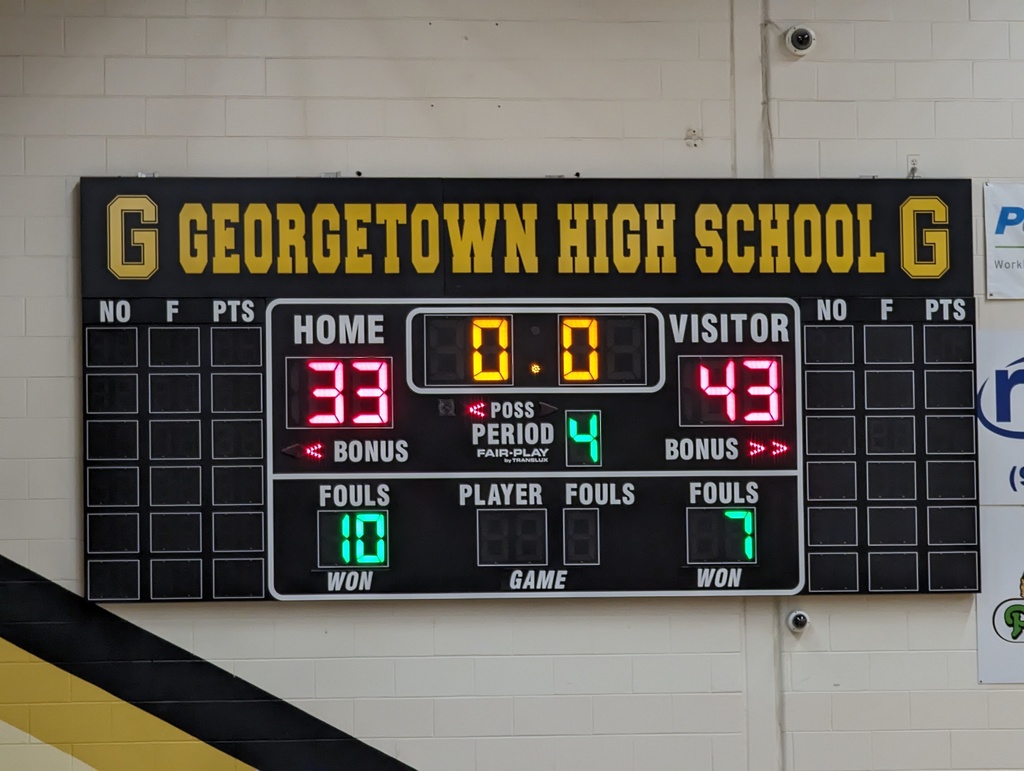 Come out tonight to the Boys JV and Varsity Game vs East Clinton (6:00/7:30) We will be celebrating Carson Miles joining the 1,000 Points Club between the JV & Varsity Games. Thanks to the Gtown Athletic Boosters- ALL STUDENTS THAT WEAR CHRISTMAS GEAR GET IN FOR ONLY $2.00.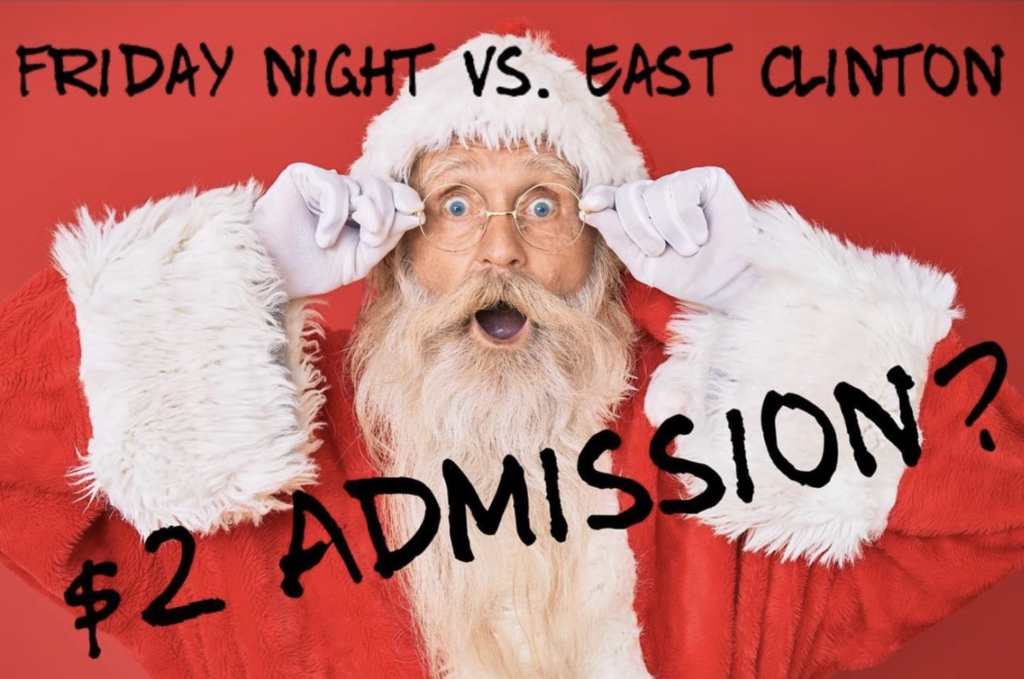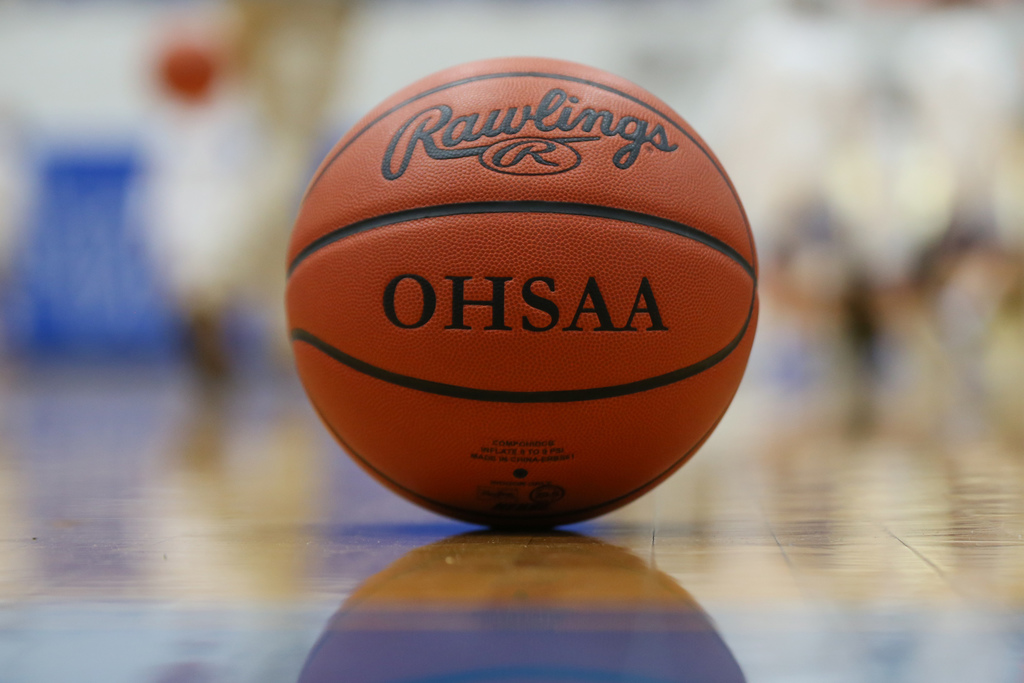 Our Georgetown G-Men JV & Varsity travel to Bethel tonight at 6:00 & 7:30. Our Bowling Teams are both home vs CNE at Community Lanes at 4:00. Come out and support all of our Gtown Athletics. #igniteinspireinstill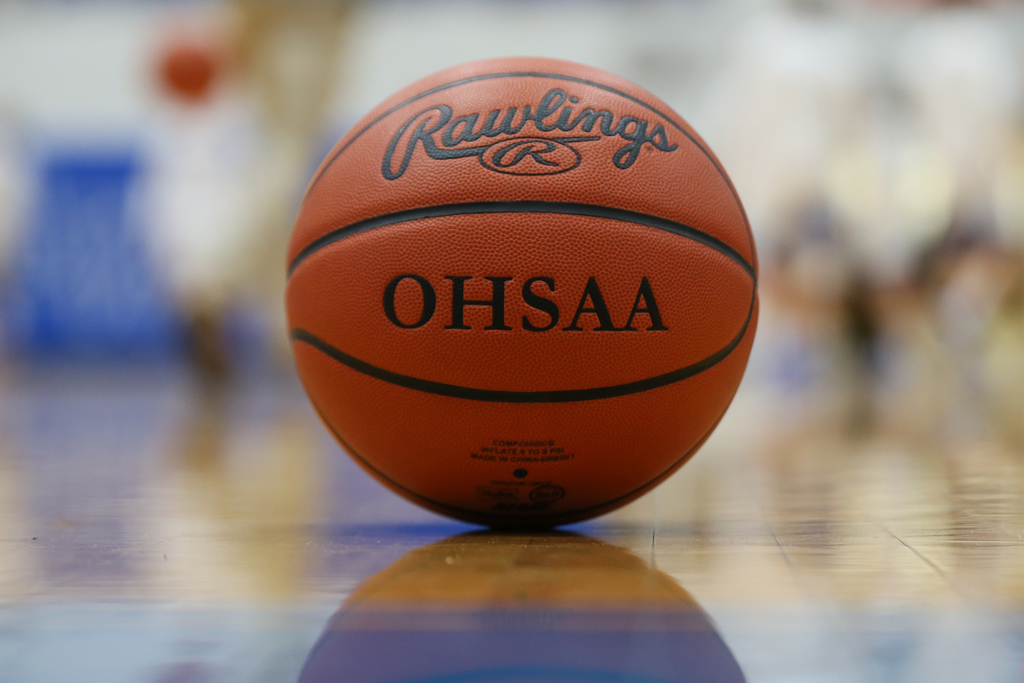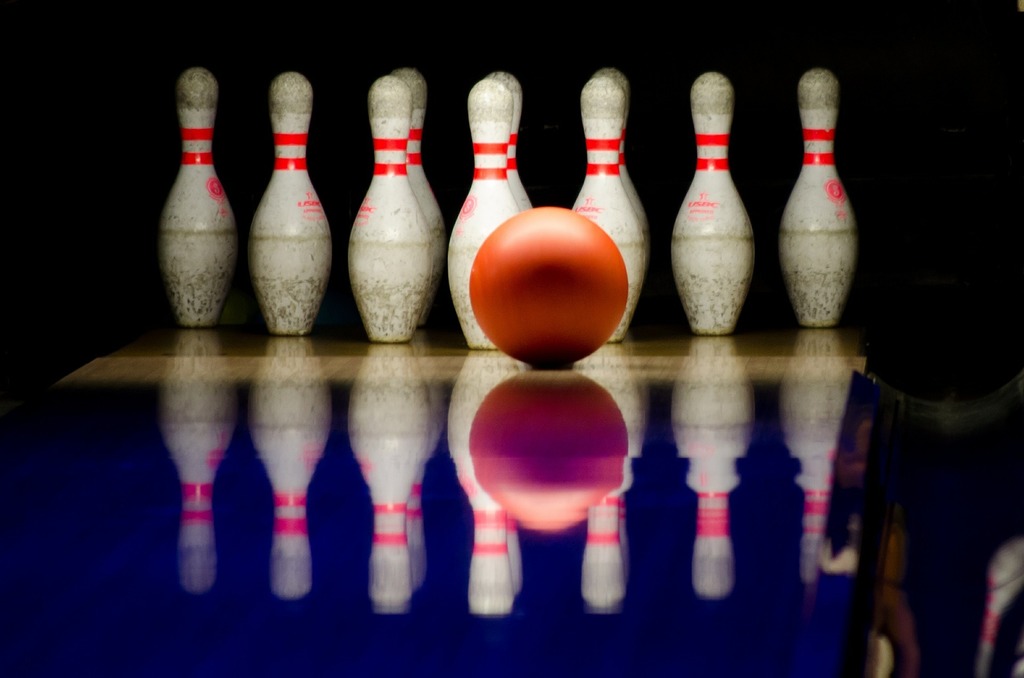 Last Friday vs. the Blanchester Wildcats, Carson Miles broke a school record of 7 Three Pointers in a game. Congratulations Carson! #IgniteInspireInstill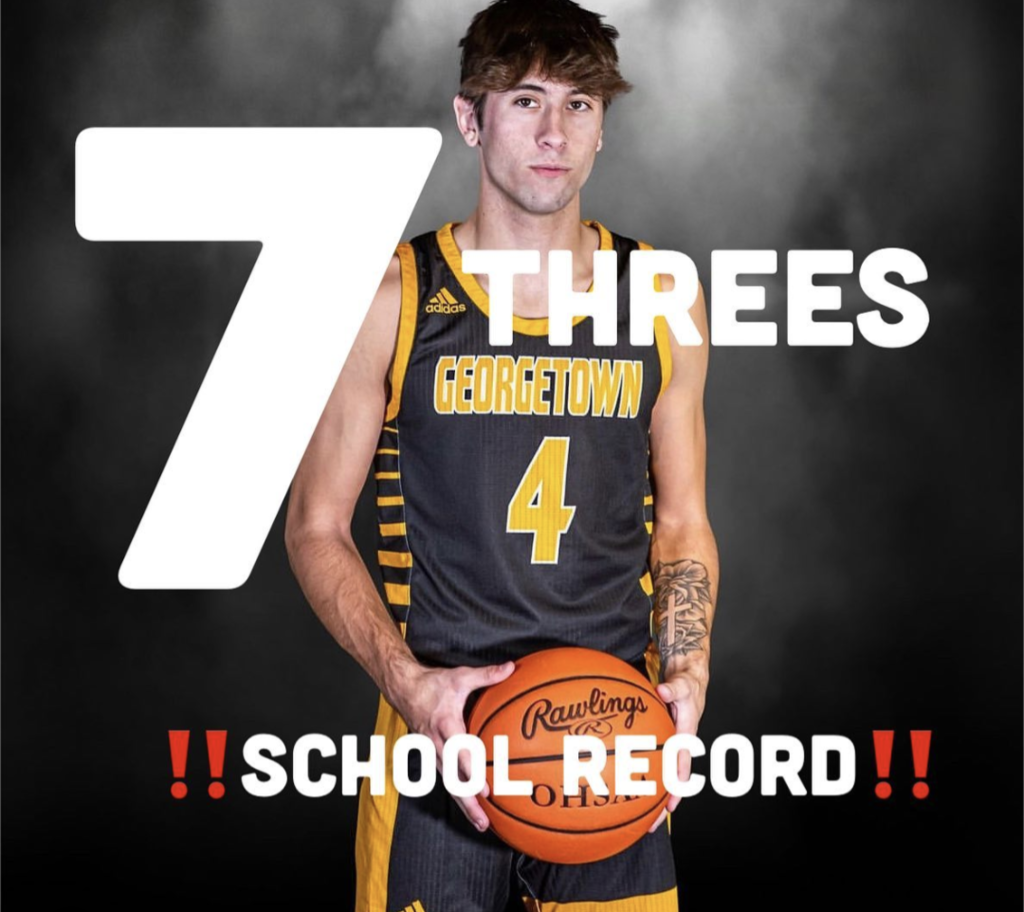 Last Saturday vs. the Blanchester Wildcats, Carson Miles broke a school record of 7 Three Pointers in a game. Congratulations Carson! #IgniteInspireInstill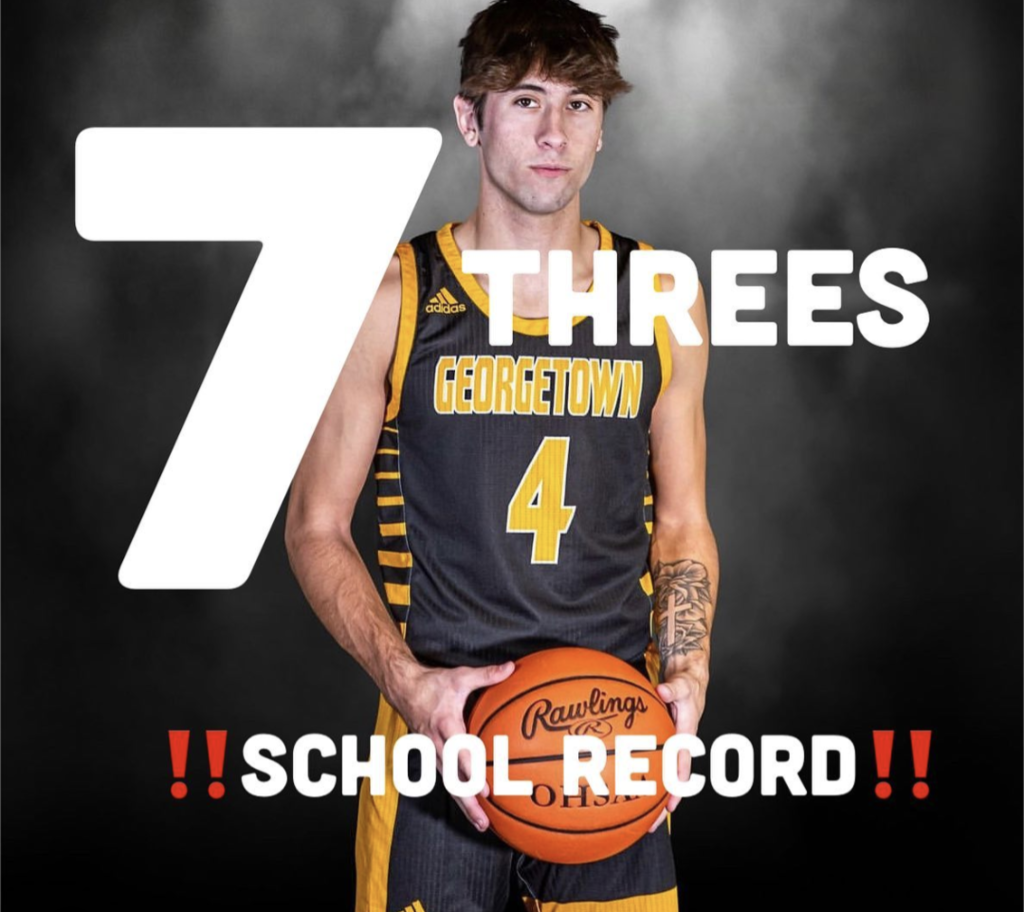 This Week In Georgetown.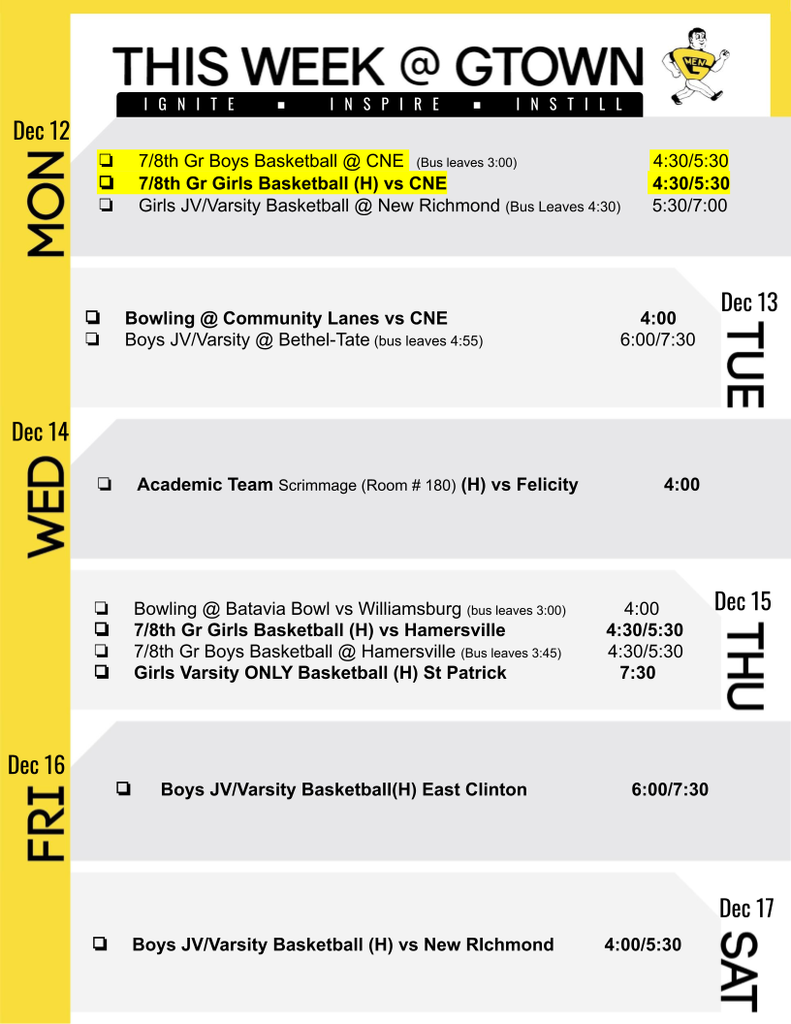 The Gtown HS Boys & Girls Bowling Teams go to Highland Lanes in Hillsboro tomorrow morning for the Ironclad Baker Tourney. Bus leaves @ 7:10am, Check in 8:00am. The Lady G-Men (JV ONLY) Basketball team goes to Batavia tomorrow for a Noon Tip-Off. Bus Leaves at 10:30am- Go Gtown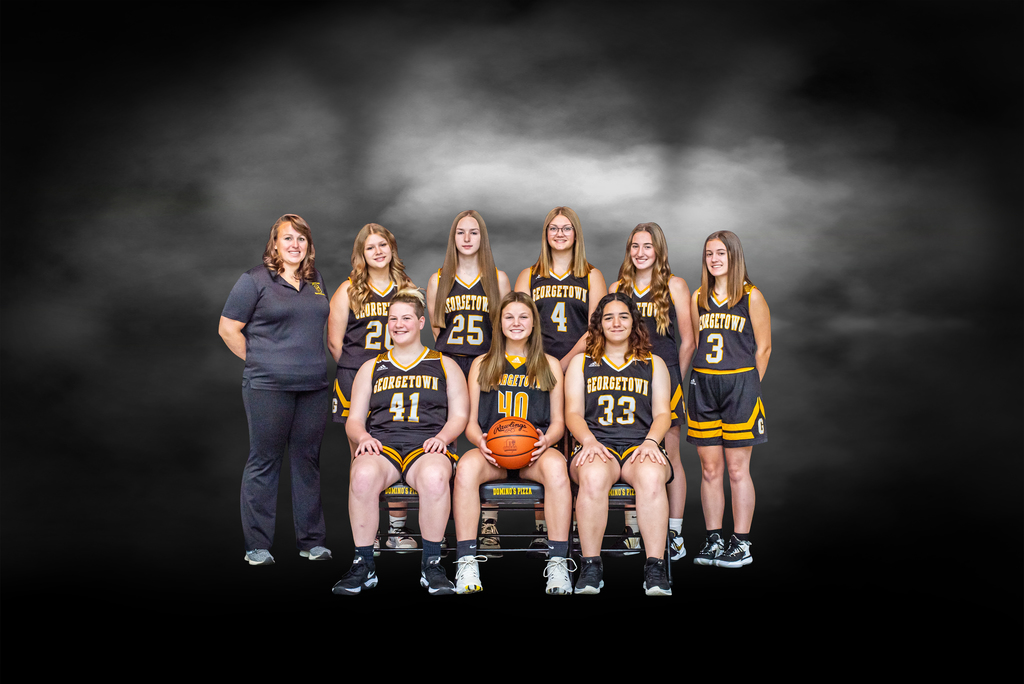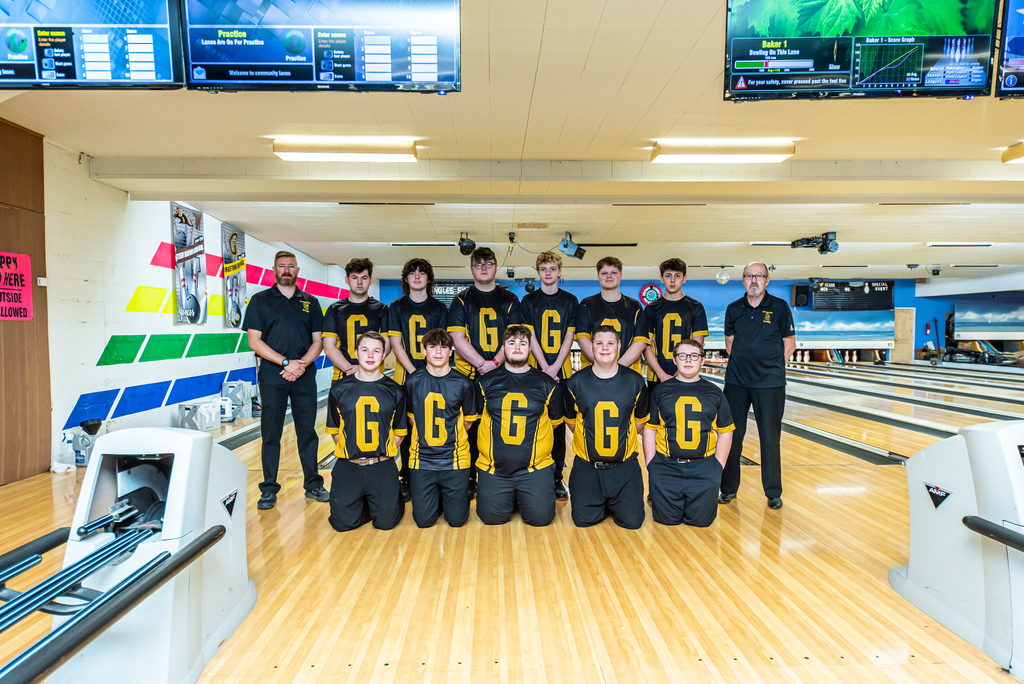 The Georgetown G-Men hit the Road again tonight for SBAAC League Basketball at Blanchester. JV-6:00, Varsity-7:15. If you cannot make the game- you can tune in to 99.5 The EDGE for all the action. Good Luck G-Men!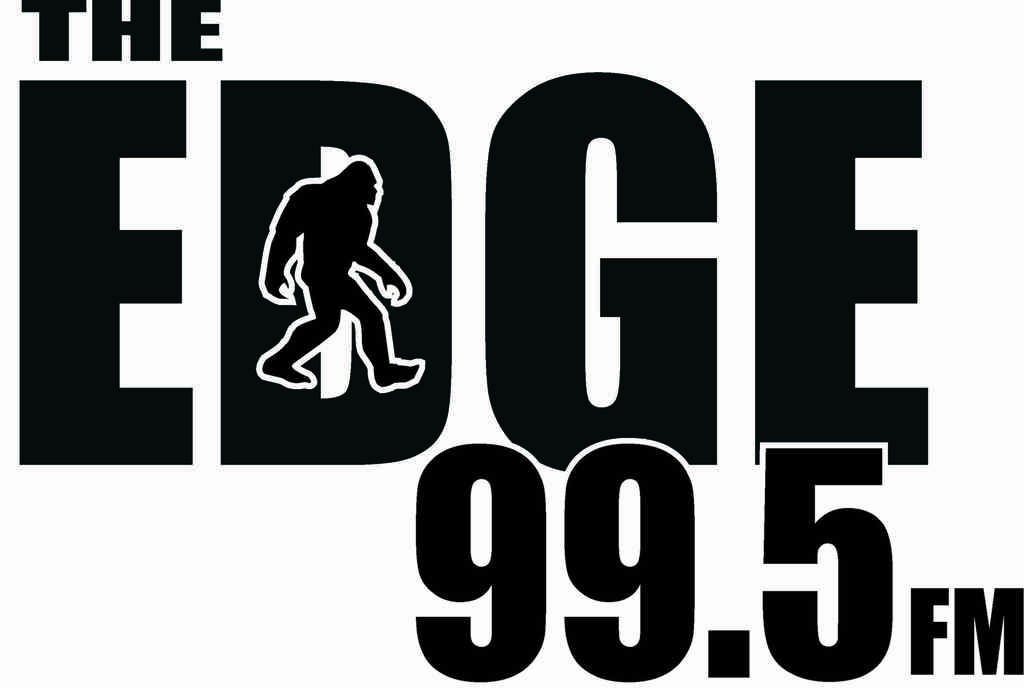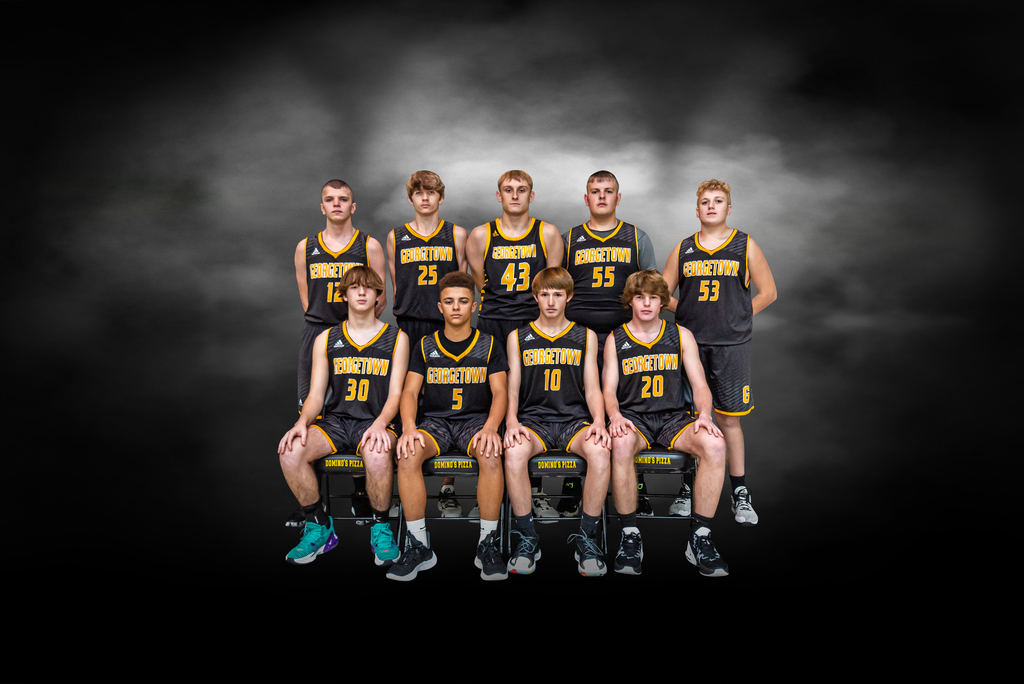 Double OT win for the JV Lady G-Men vs East Clinton! What a game, great job #IgniteInspireInstill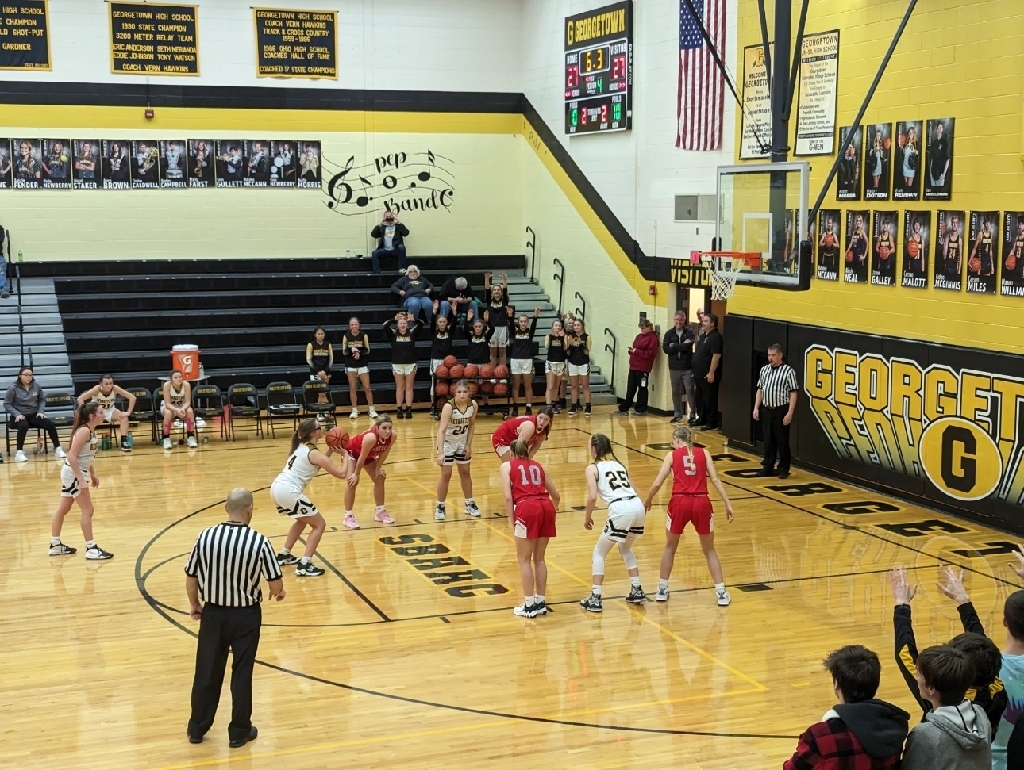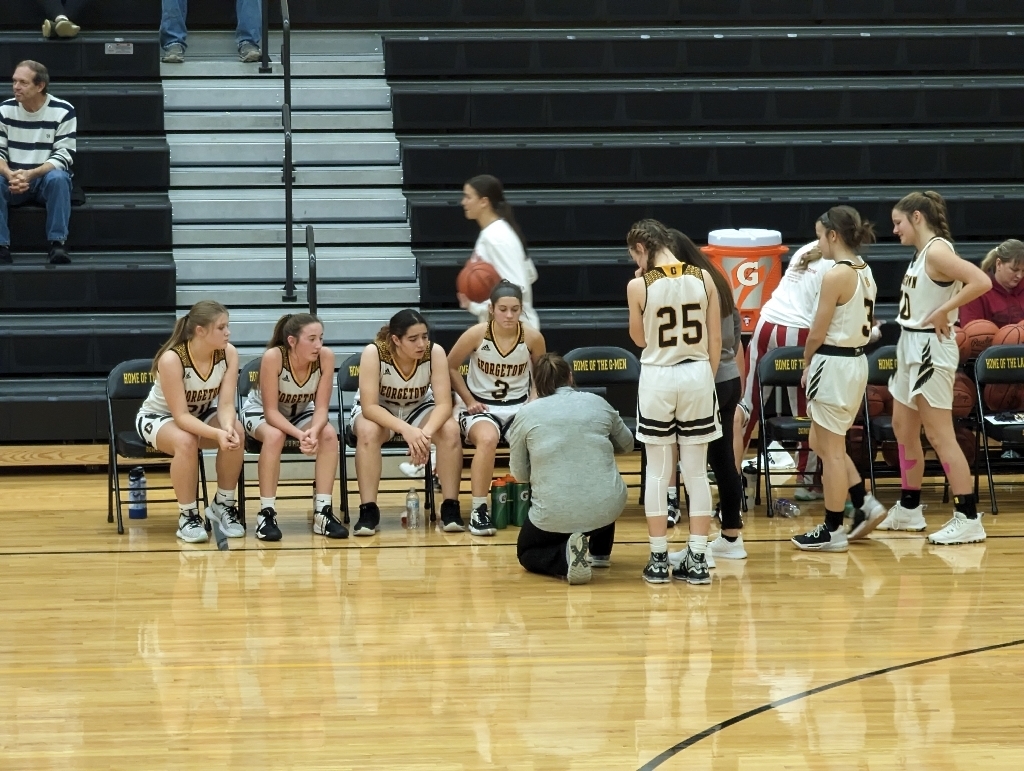 Join us tonight at Georgetown 6:00 and 7:30 as our Lady G-men face East Clinton at Home. Come out and support these fine student athletes and the Black & Gold. #igniteinspireinstill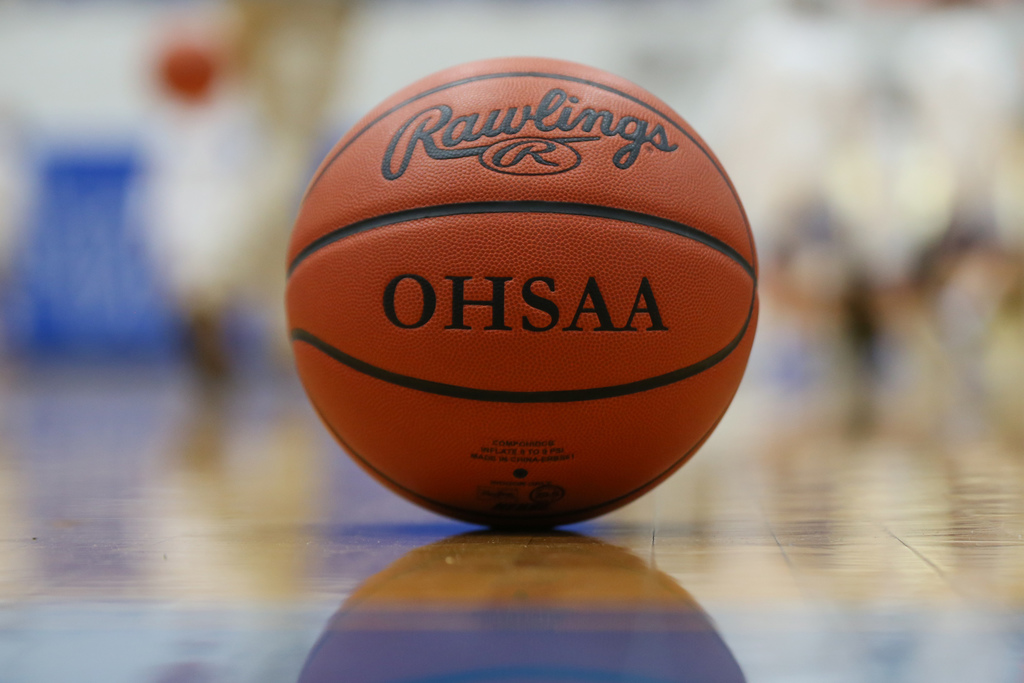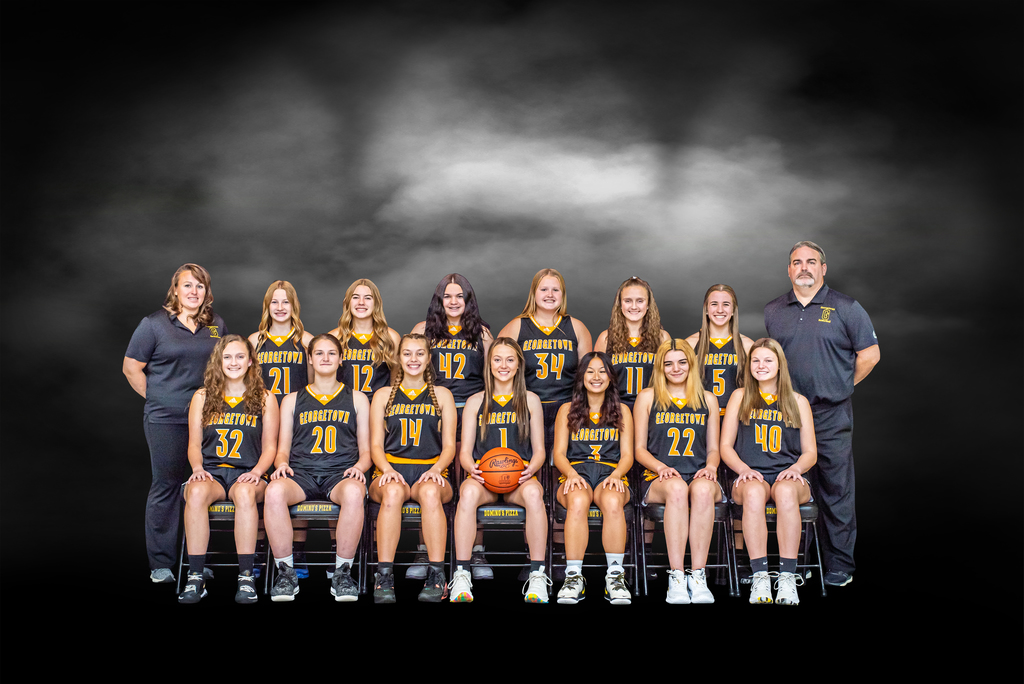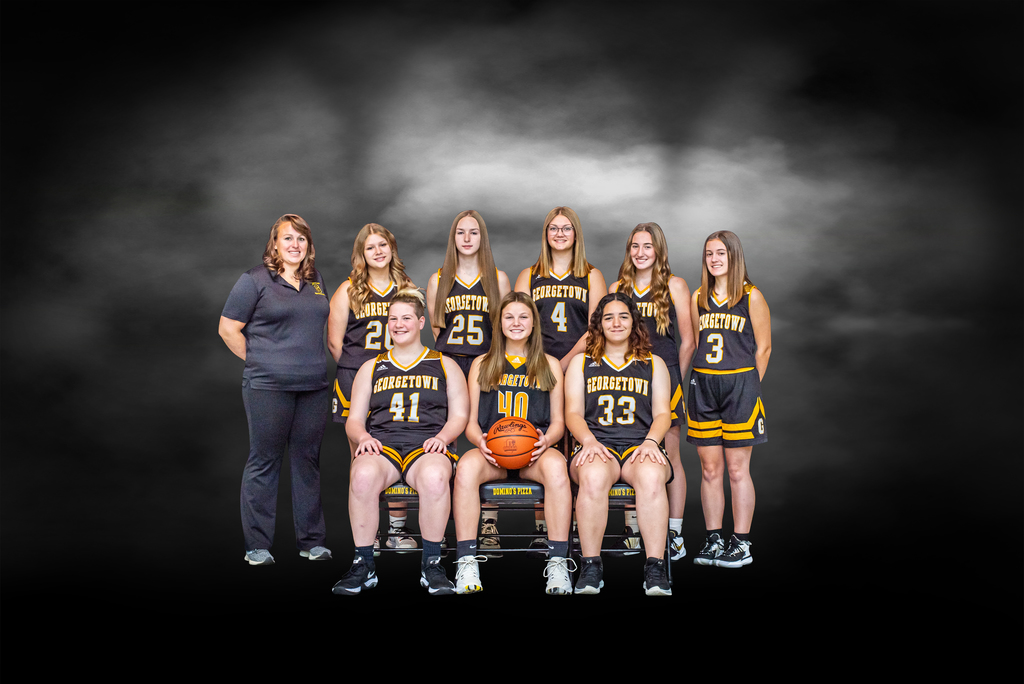 Carson Miles scored 14 point's tonight at CNE with the 4th point of the game needed to join the 1,000 point club being an emphatic dunk. It was a big night and a team victory for the G-Men. Congrats Carson and Family. #igniteinspireinstill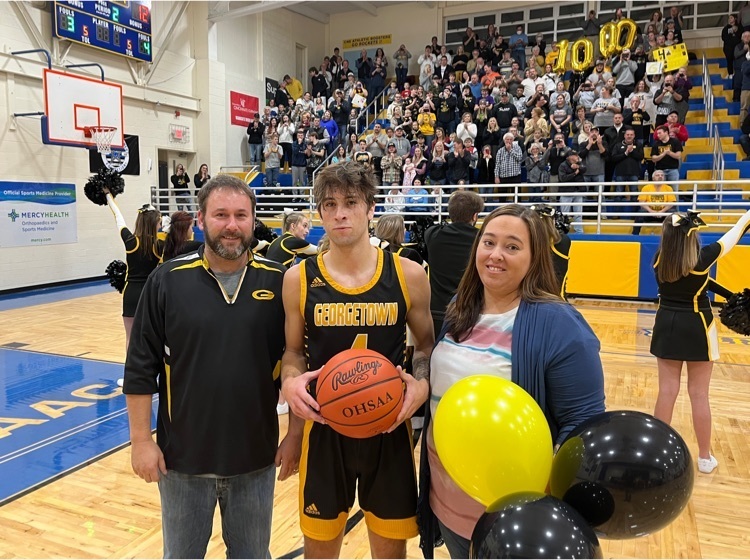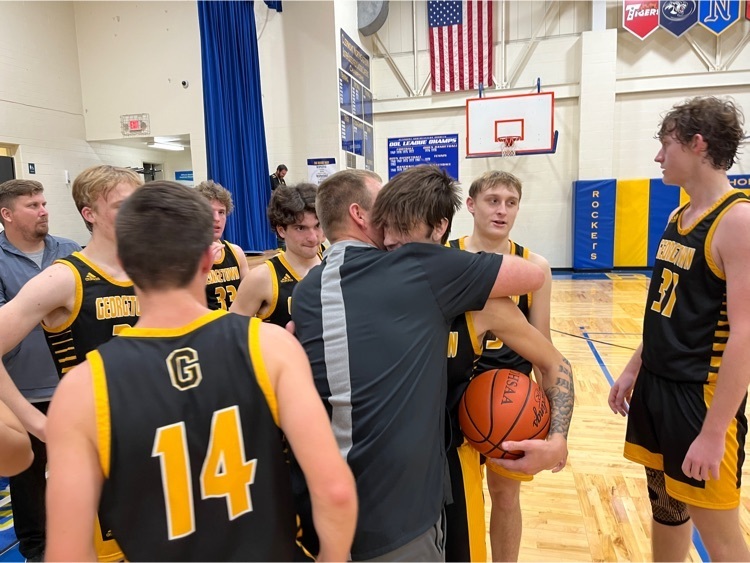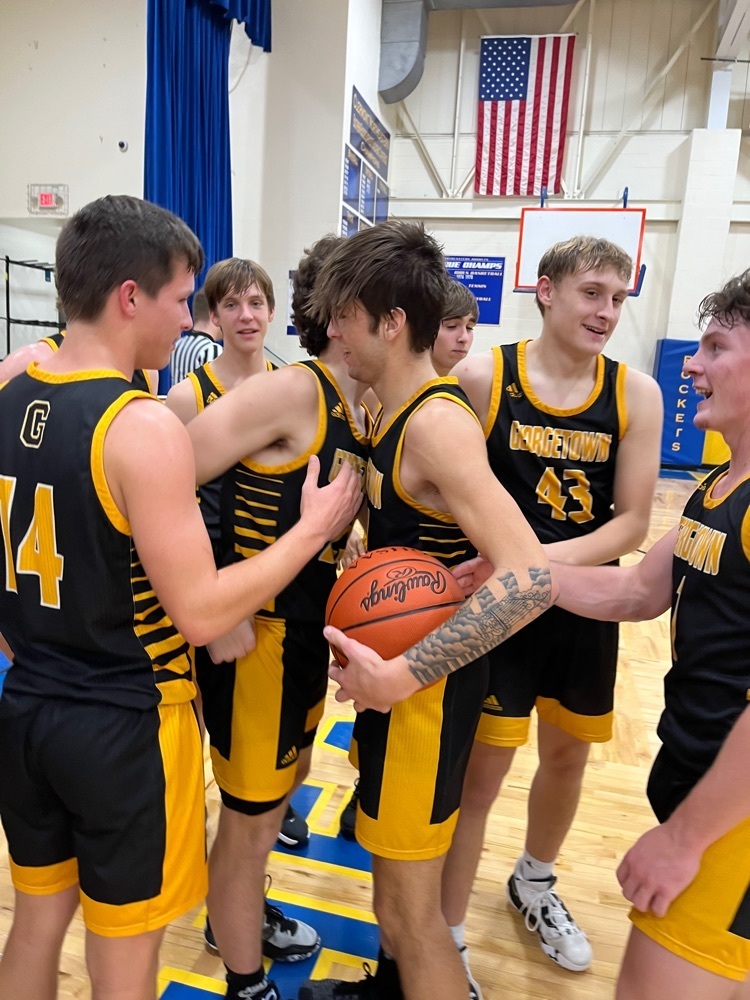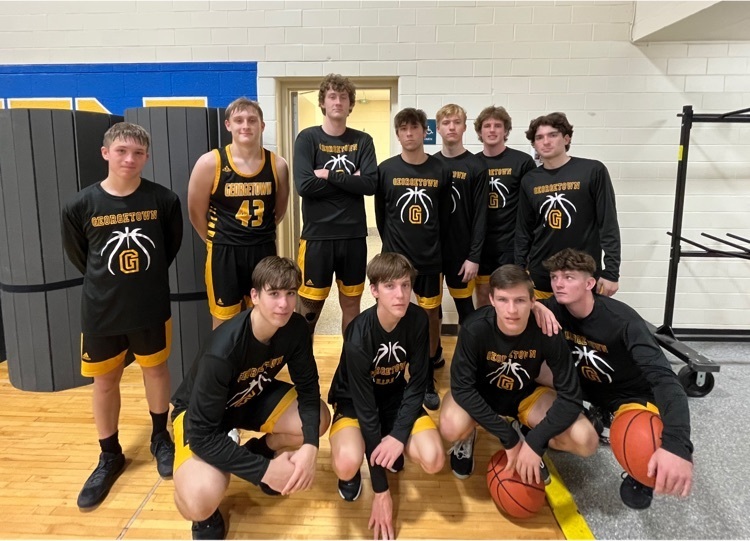 Postponed- Please Share- 7th & 8th Grade Boys basketball vs Bethel at Home tomorrow 12/7/22 has been Postponed and will be rescheduled due to them not having enough healthy players able to play. Sorry for the inconvenience- Get Well soon Bethel.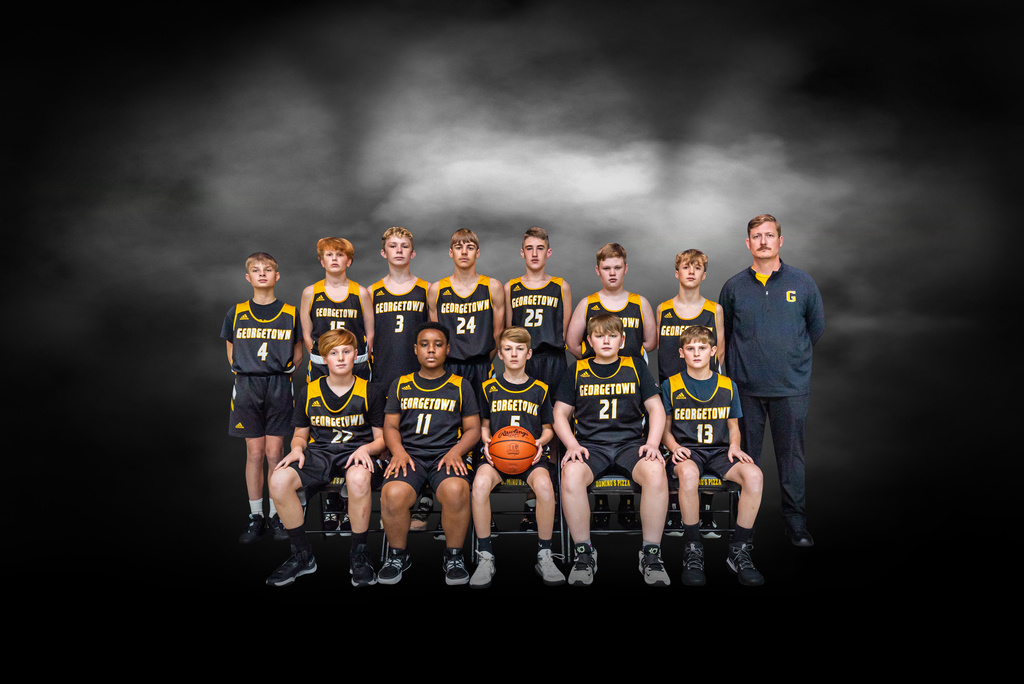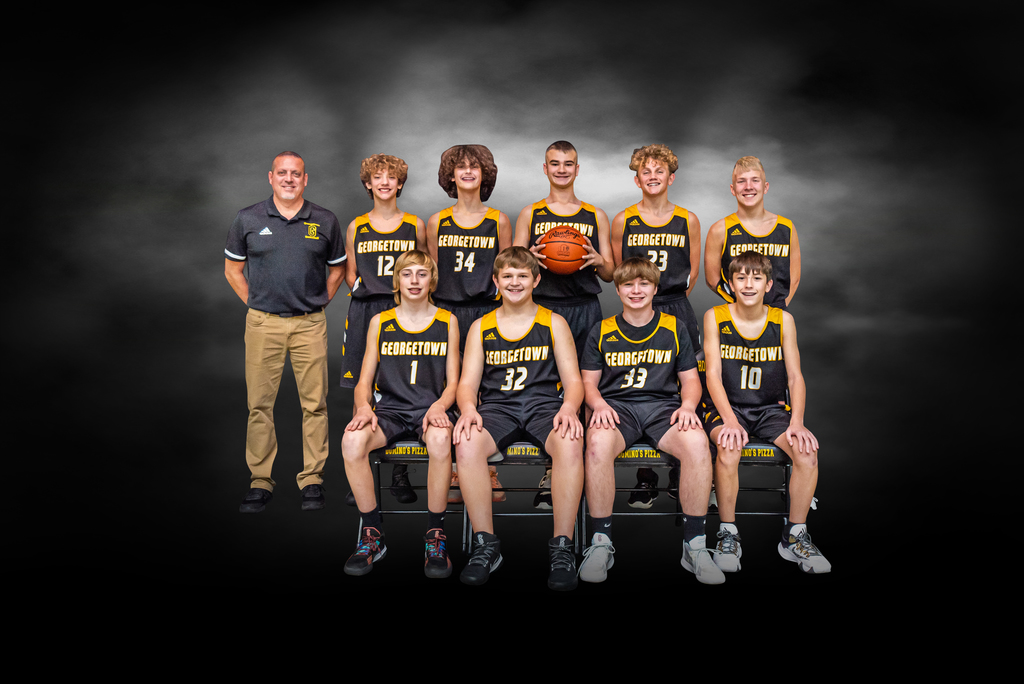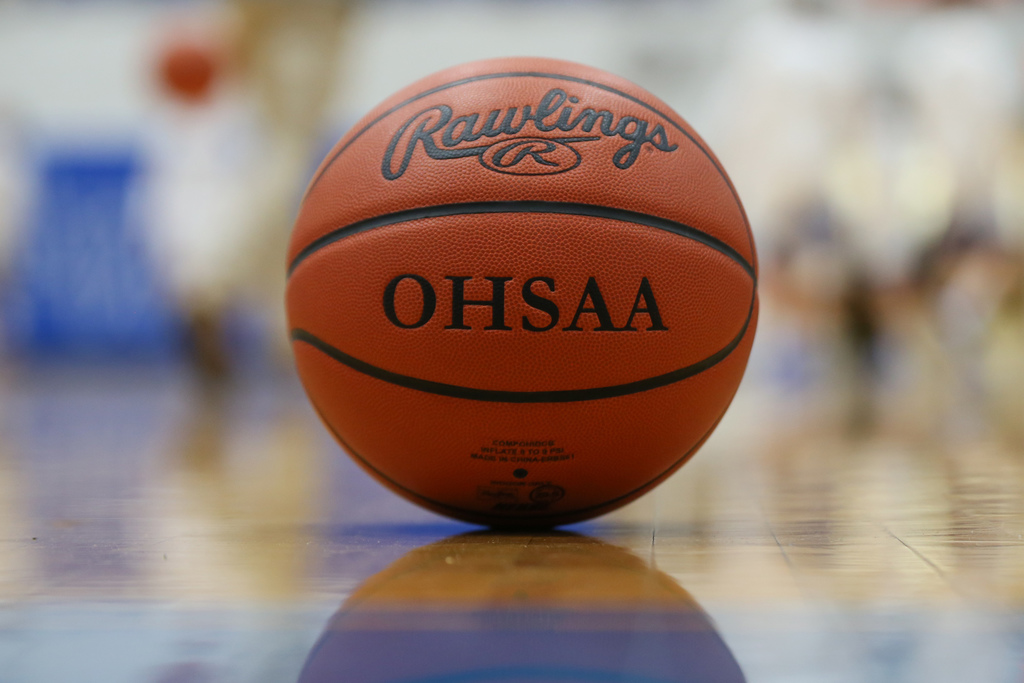 1,000 Points & time changes. Our JV/Varsity boys ROAD games @ CNE & Blanchester will start at 6:00 & 7:30 (Not 5:45 & 7:15) Join us Tomorrow night @ CNE & watch Carson Miles join the 1,000 points club. But arrive early because he's ONLY 4 points away! Good Luck G-Men & Carson.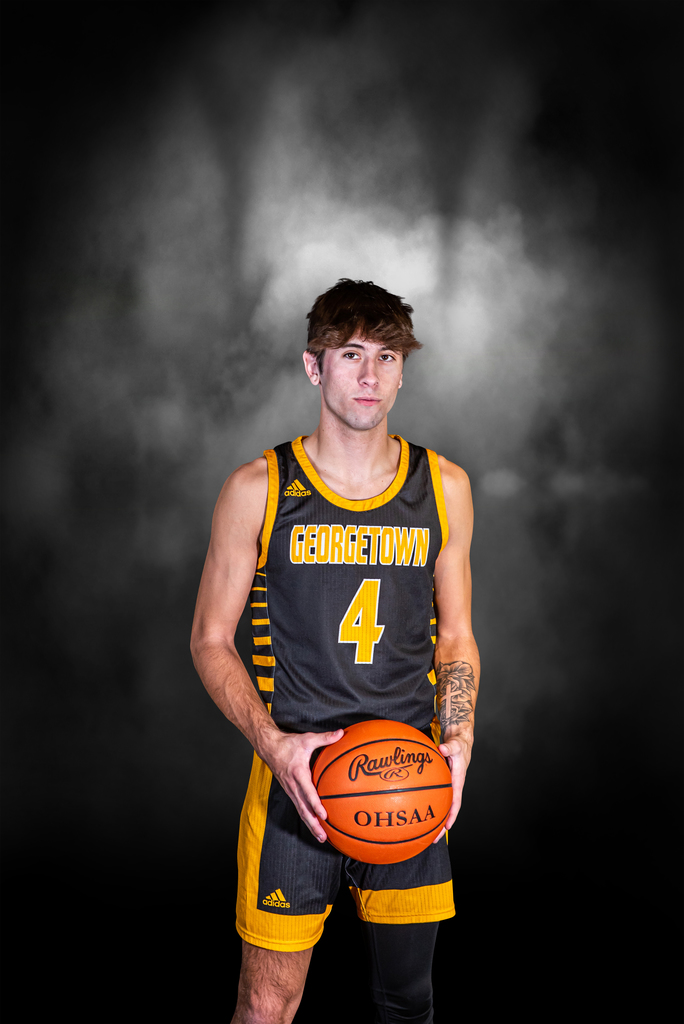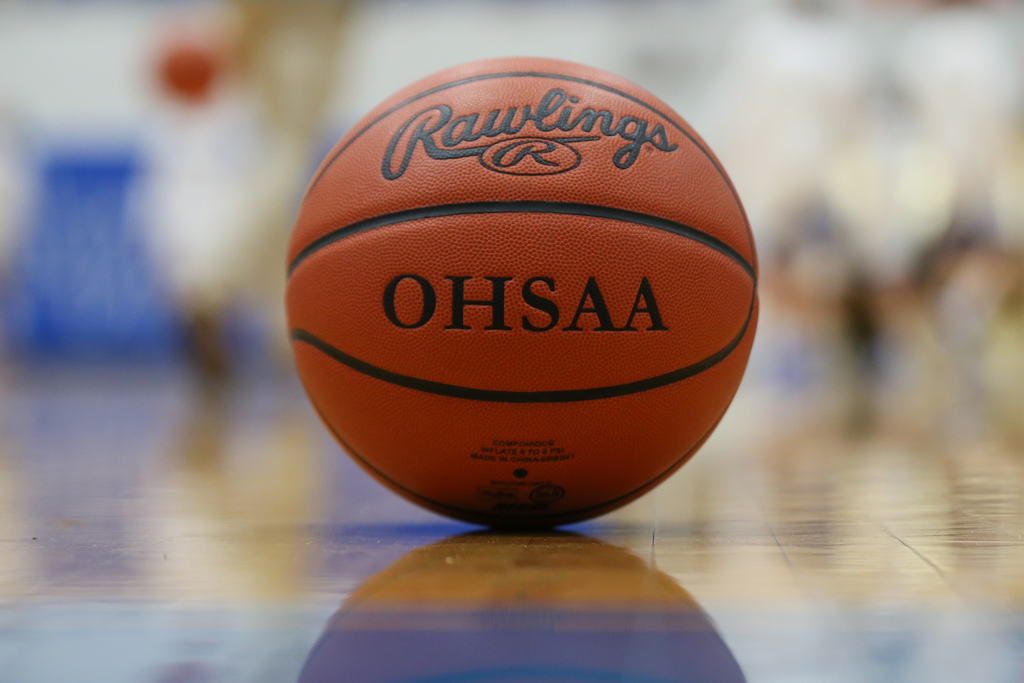 This Week in Georgetown- December 4th - 10th Edition #ingniteinspireinstill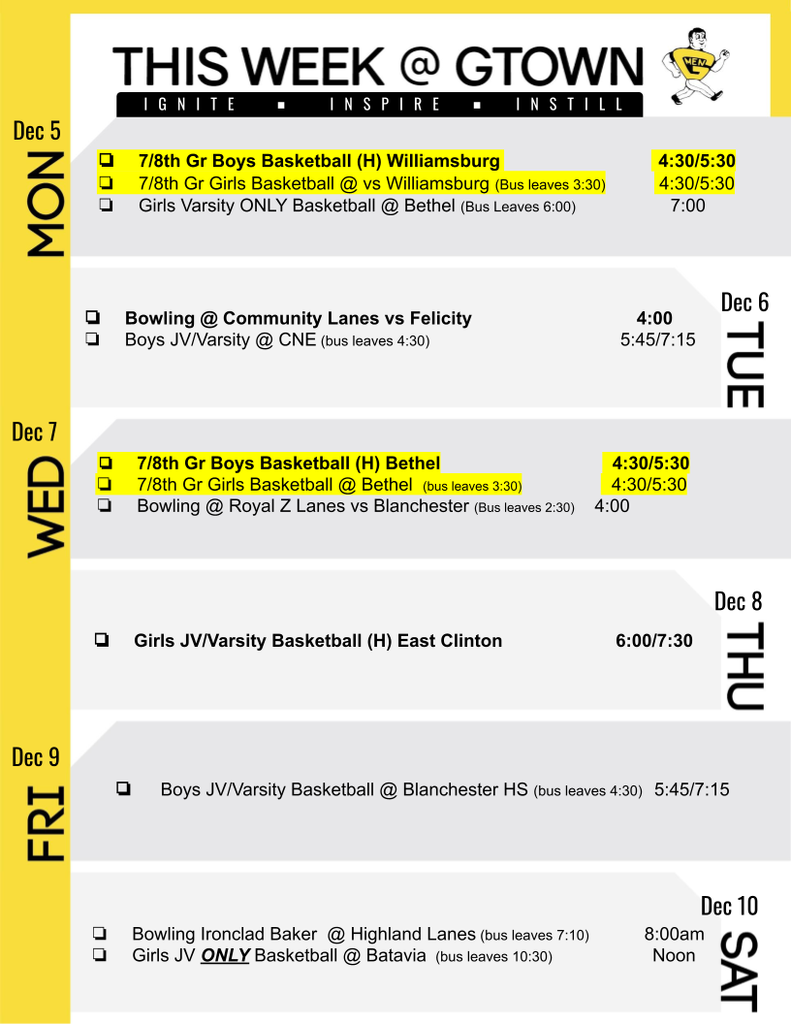 The G-Men opened up SBAAC league play tonight vs the Williamsburg Wildcats. Great game by our boys! G-Men win 75-53. #IgniteInspireInstill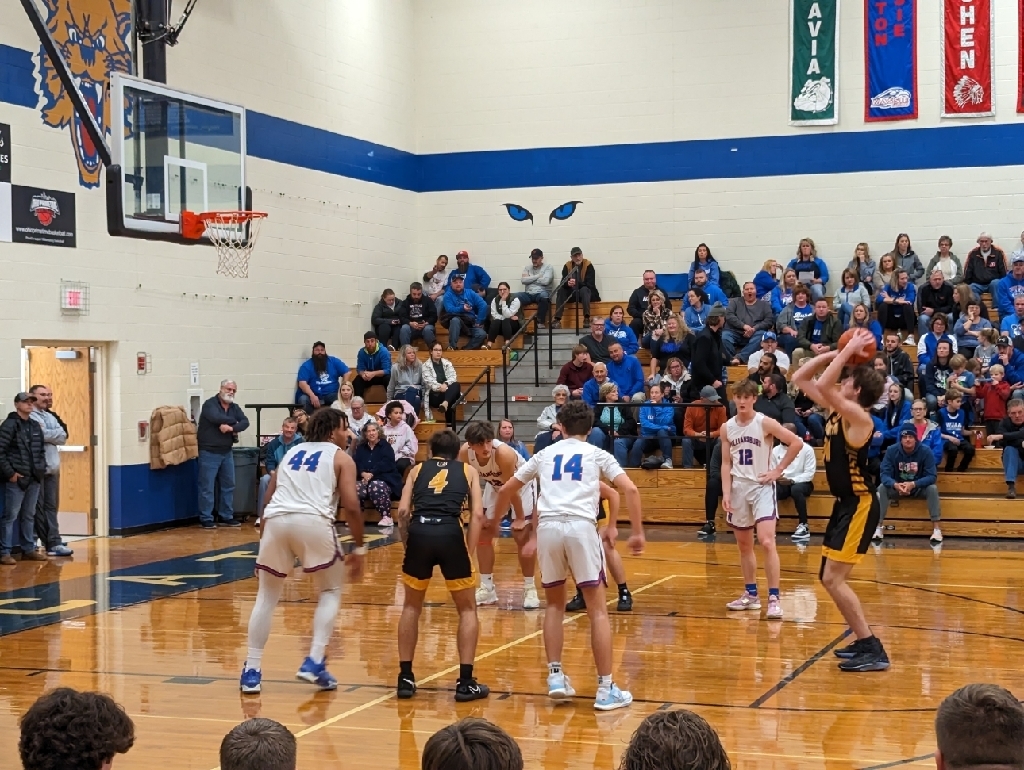 Please share: The Girls JV & Varsity Game tonight is at the Blanchester MIDDLE SCHOOL due to their HS Gym floor repairs.