Lady G-Men Softball at Goshen for tomorrow (Sat 3/25) has been Washed Out due to weather. We will let you know when it is rescheduled. Please help us SPREAD THE WORD and SHARE.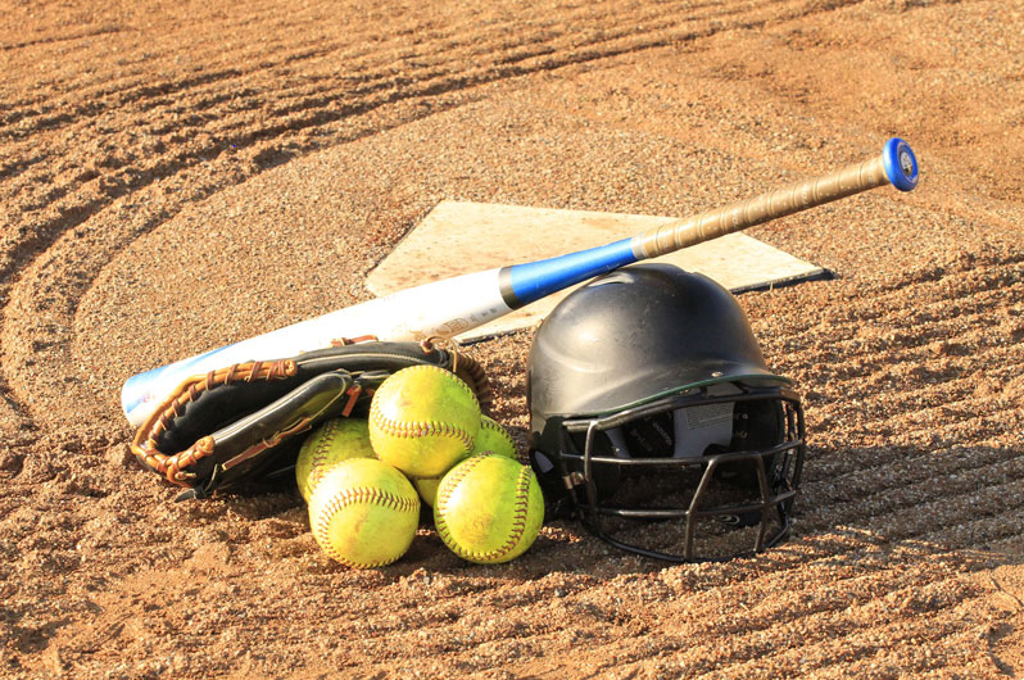 JR HIGH TRACK & FIELD MEET for Tomorrow is POSTPONED! Our Event will be re-scheduled from Saturday March 25- to this Monday March 27 at Home at 4:30. Our Sr Hi Track Event is on Tuesday March 28 at Home at 4:30. Please help us SPREAD THE WORD and SHARE.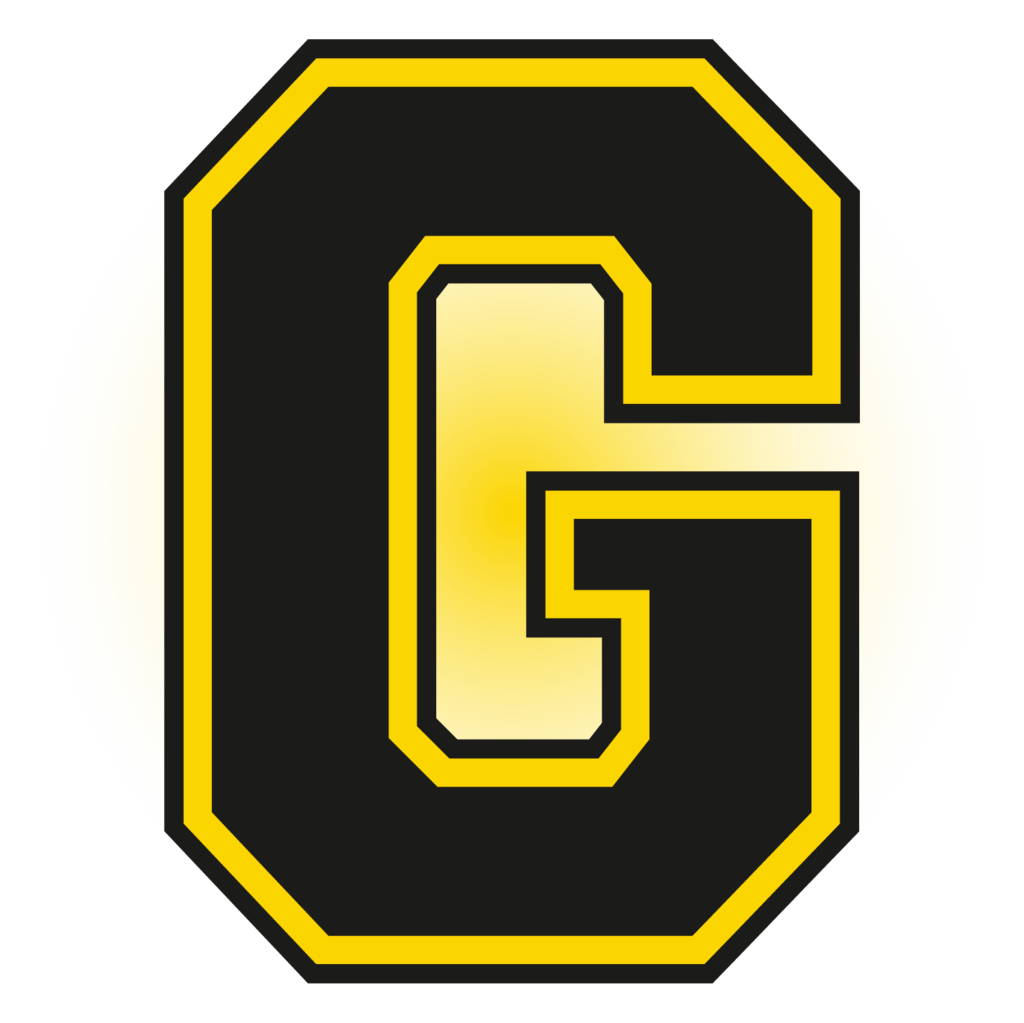 This Week In Gtown: Scrimmages, Non-League Contests and the 1st Jr Hi Track Meet at Home on Saturday Morning.
The Late Edition of This Week in Georgetown: This week we only have one Spring Event on the Schedule and it was changed from Thursday to Wednesday- which was confirmed Mon Morning, causing the delayed release. Boys Tennis will now play this WED. @ Mason County- Ky.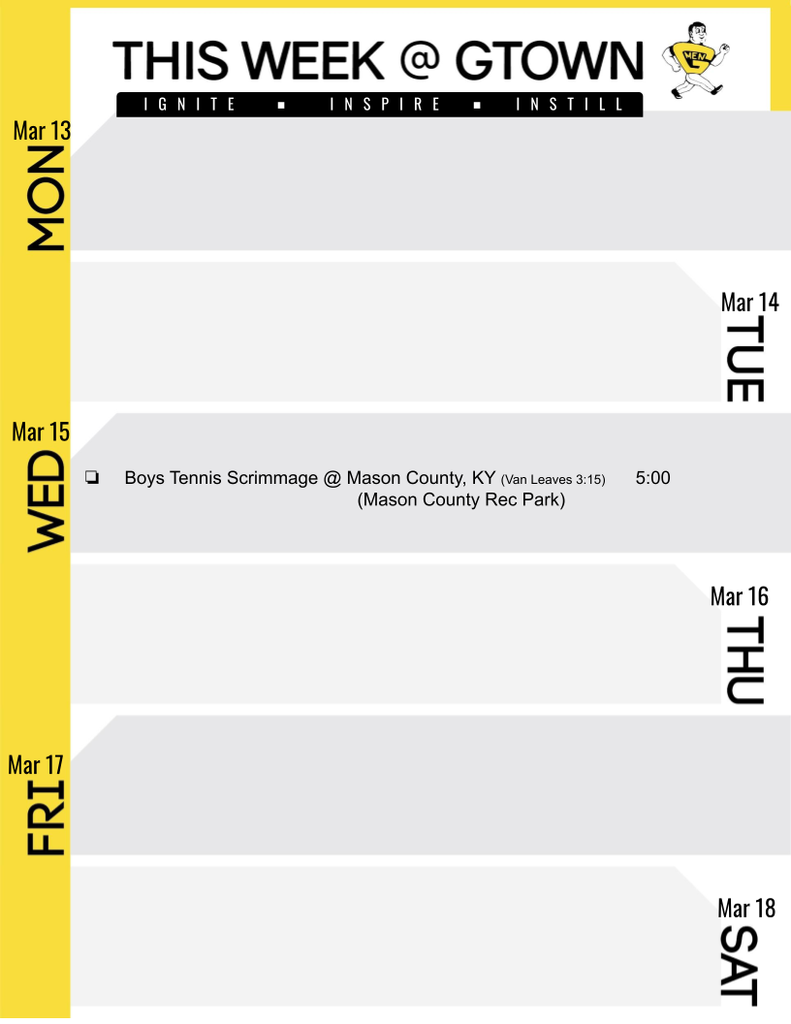 Baseball Spring Pictures have been rescheduled to another date and time. They WILL NOT be having their Team Pics taken this Saturday.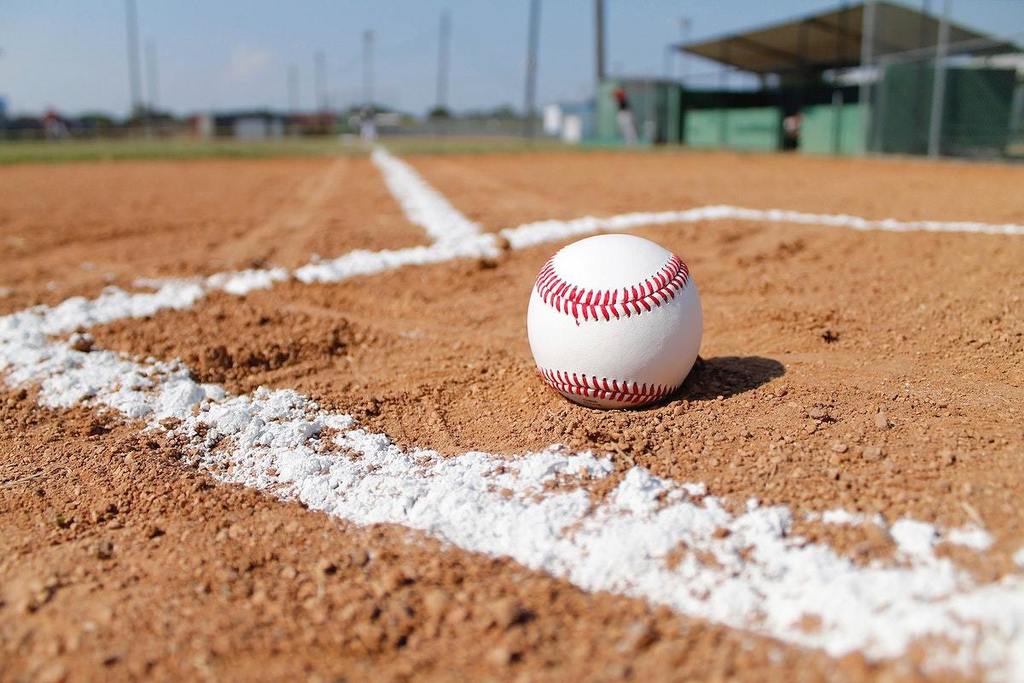 Our Lady G-Men 1st Team All Star Alexis Neal, is Playing in the S. West Ohio East/West All Star Basketball game Next Wednesday March 15, 6:00 at Milford HS. Tickets are $5.00 at the Door. Doors Open at 5:15 (not a minute earlier)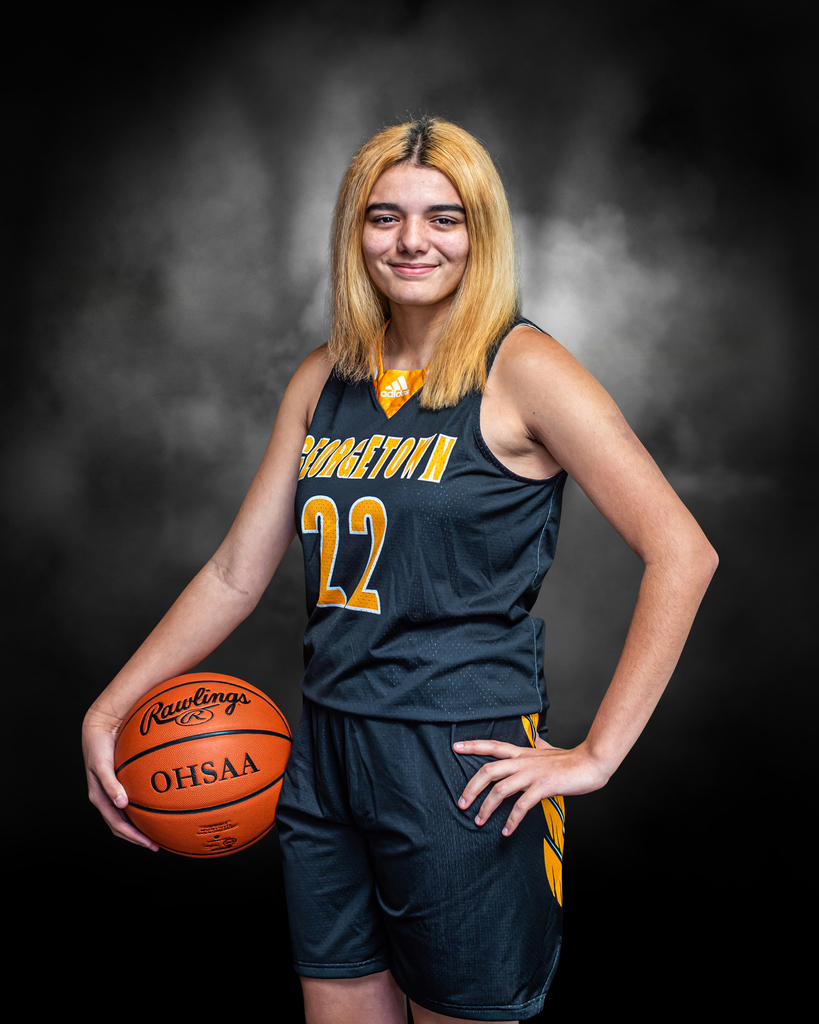 Reminder- Tonight's OHSAA Spring Parent/Athlete Mtg @ 7:00 in the HS Cafe. This is for any Jr Hi/HS athlete & parent that HASN'T attended the Fall or Winter Night. Please Complete your Final Forms- Update your Physical and pay your Sports Fee @ HS Office ($100 HS & $80 Jr Hi)
This Week in Gtown: OHSAA Spring Mandatory Parent Mtg for Jr Hi & HS Parents & Athletes-WHO HAVE NOT ATTENDED FALL or WINTER. Spring Coaches Mtg @ 6:00. Spring Sports Team Pics Sat & Softball Scrimmage @ Bracken Co at Noon Sat & Athletic Booster Fundraiser @ Eagles 6pm-Midnight
Last night we wrapped up the Winter Season with Awards Night. Thanks to all the Coaches and Student Athletes for a wonderful season in the arena of competition and the classroom. You all represent the Black and Gold Family in the right way! #IgniteInspireInstill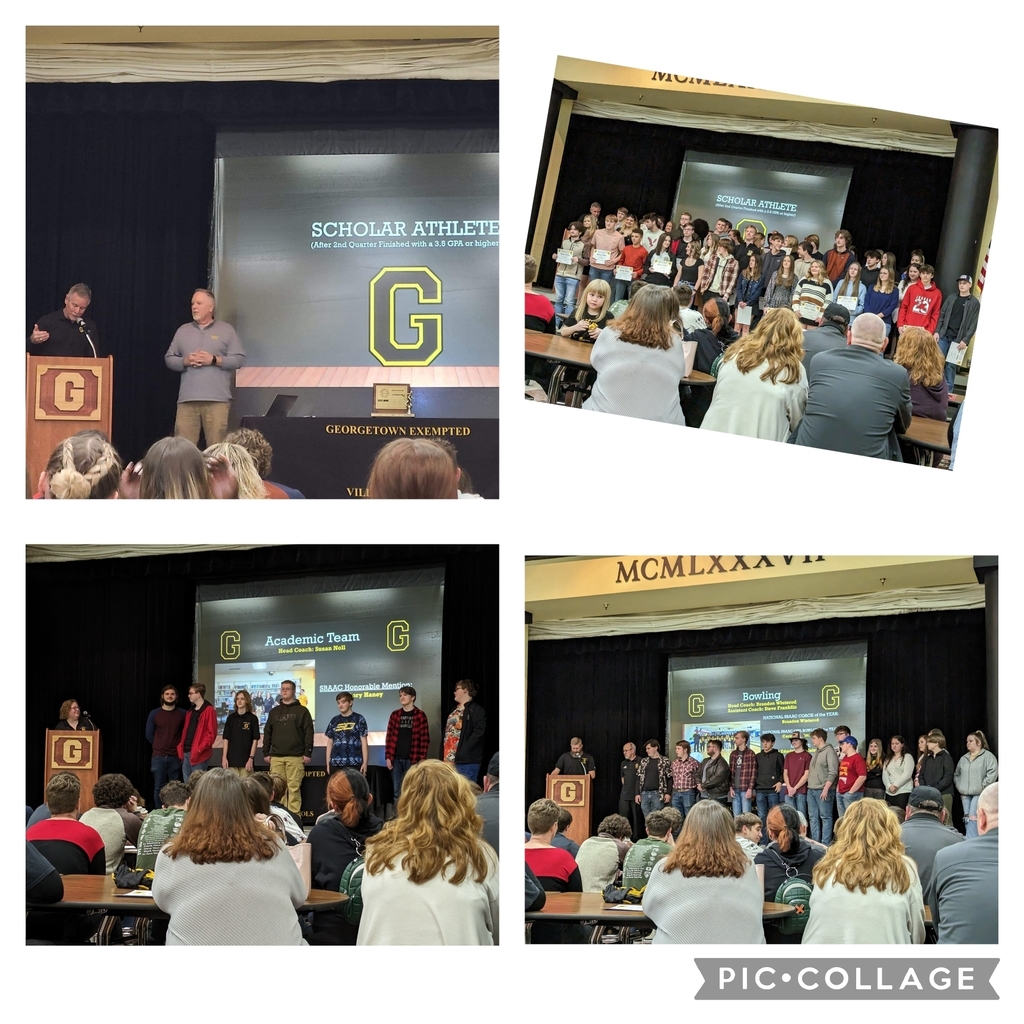 Winter SBAAC Sports Banquet celebrating our 1st Team All-Stars. Congrats to all our athletes. We also had 2 players of the year- Carson Miles (Basketball) Carolyn Edmisten (Bowling) and Bowling Coach of the year Brandon Winterod. Great job everyone! #IgniteInspireInstill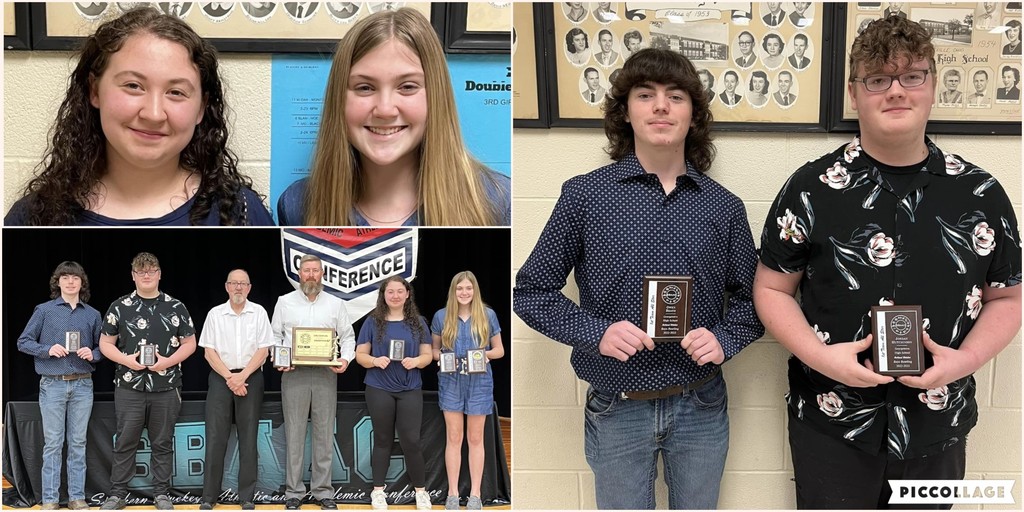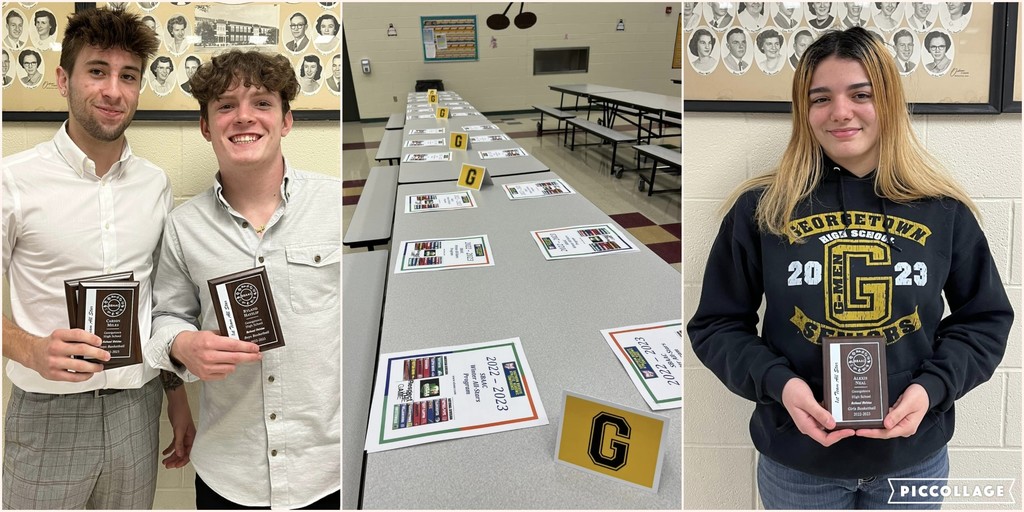 Congratulations to Carolyn Edmisten for receiving the Southern Buckeye Athletic/Academic Conference National Division Player of the Year honors for Bowling. We would also like to congratulate Bowling Coach Brandon Winterod on being named Coach of the Year. #IgniteInspireInstill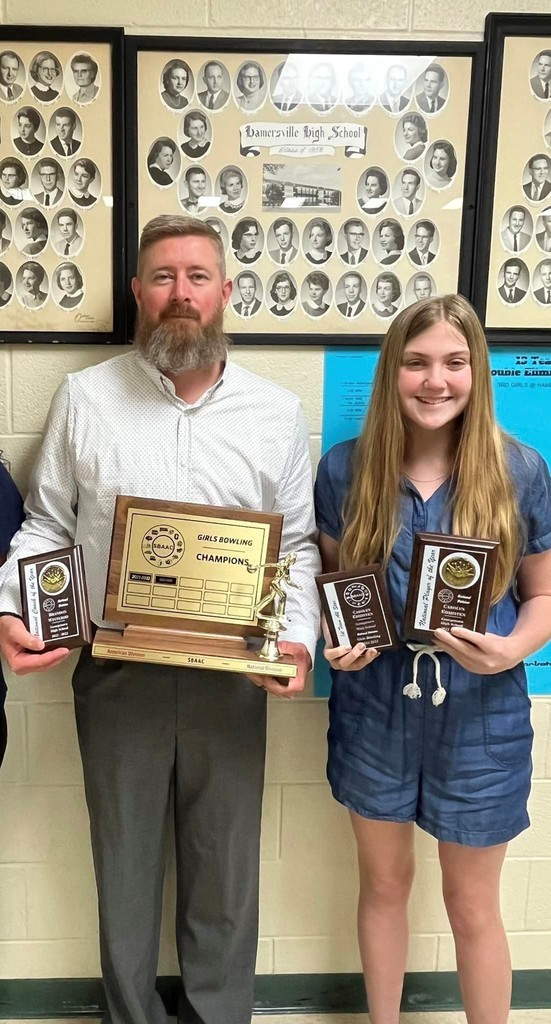 Congratulations to Carson Miles for his second straight year of receiving the Southern Buckeye Athletic/Academic Conference National Division Player of the Year honors for basketball. Miles led the SBAAC in scoring this season, averaging 22 points per game. #IgniteInspireInstill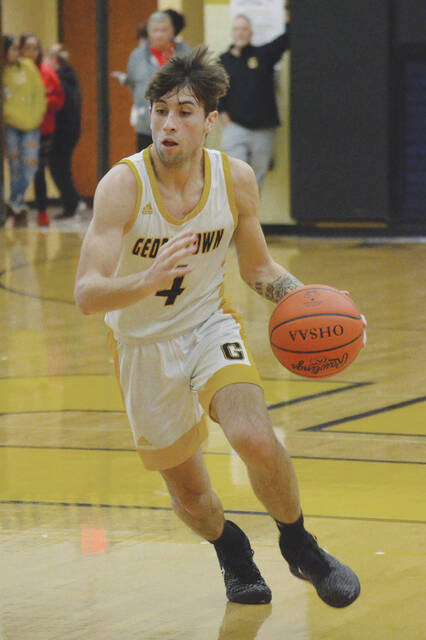 Congrats to Senior Lady G-Men Alexis Neal for being selected to the 2nd Team Ohio Southwest District All-Star Team. Alexis was a team leader that was a rebounding machine on the boards for the Lady G-Men. Congrats Alexis on a great season for the Lady G-Men. #IgniteInspireInstill
Congrats to Georgetown G-Men Senior Carson Miles for being selected 1st Team on the Ohio Southwest District All Stars Team for Basketball. Great Season and 4 Year Career at Georgetown young man. #IgniteInspireInstill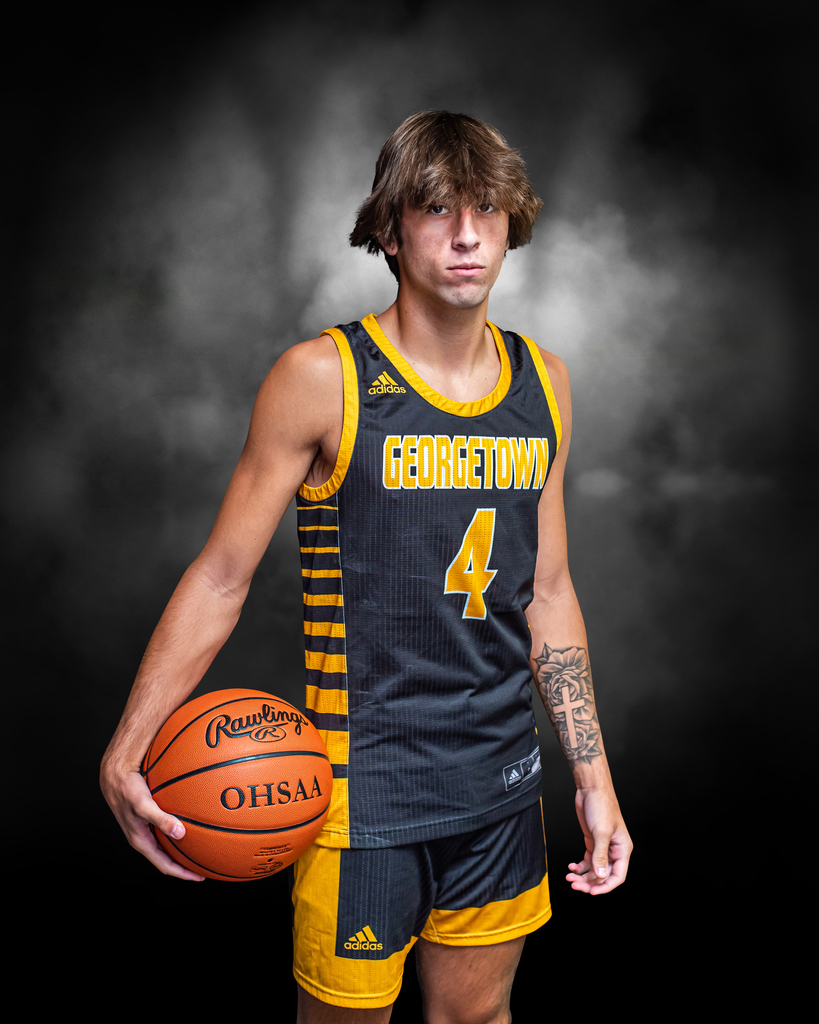 Mandatory Spring Sports OHSAA Parent Meeting for Jr High & High School Student Athletes. The Meeting is at 7:00 Monday March 6th in HS Cafeteria. ANY PARENT OR STUDENT ATHLETE THAT ATTENDED THIS OHSAA MEETING FOR FALL OR WINTER SPORTS is NOT required to attend.
This Week in Gtown we transition from Winter to Spring Sports. The SBAAC Banq. is for 1st Team All Stars Our WINTER SPORTS CEREMONY is for ALL HS Winter Sports Teams. Looking Ahead: Spring OHSAA Mandatory Parent Mtg Mon 3/6 (7pm), Spring Team Pics are Sat Morning 3/11 (8:30-1:30)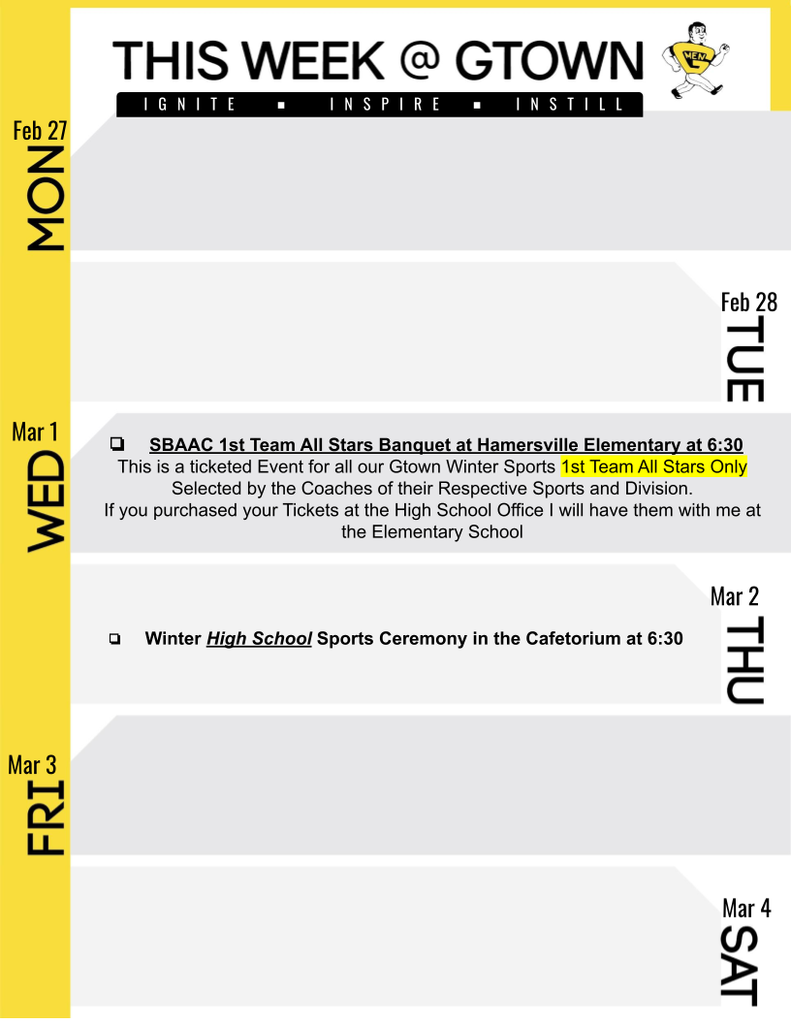 Our Gtown Academic Team was at the SBAAC Tournament in Blanchester today. They have represented the Black & Gold this season well. Thanks to Coach Noll and the team for all your hard work! 🖤💛🖤💛🖤💛 #IgniteInspireInstill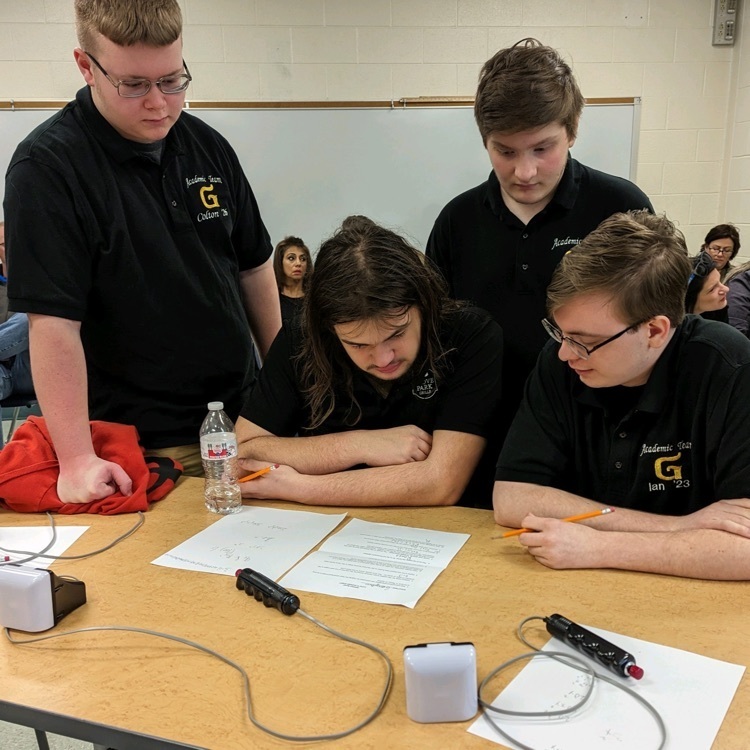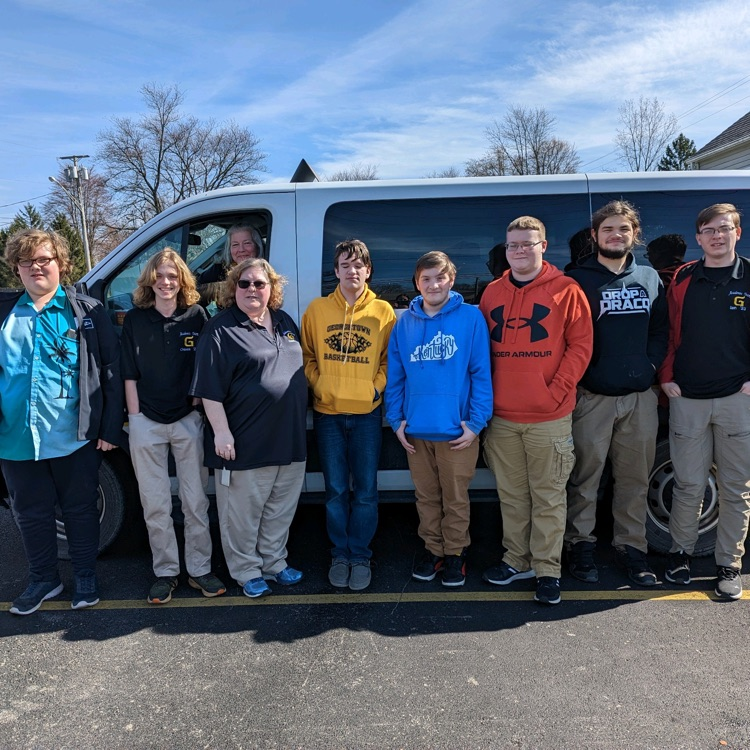 Now that all the Winter Sports teams have completed their season - the Winter Award Ceremony for High School Sports is Thursday March 2 at 6:30pm. Hope to see you there as we celebrate the completion of the Winter 22/23 Season.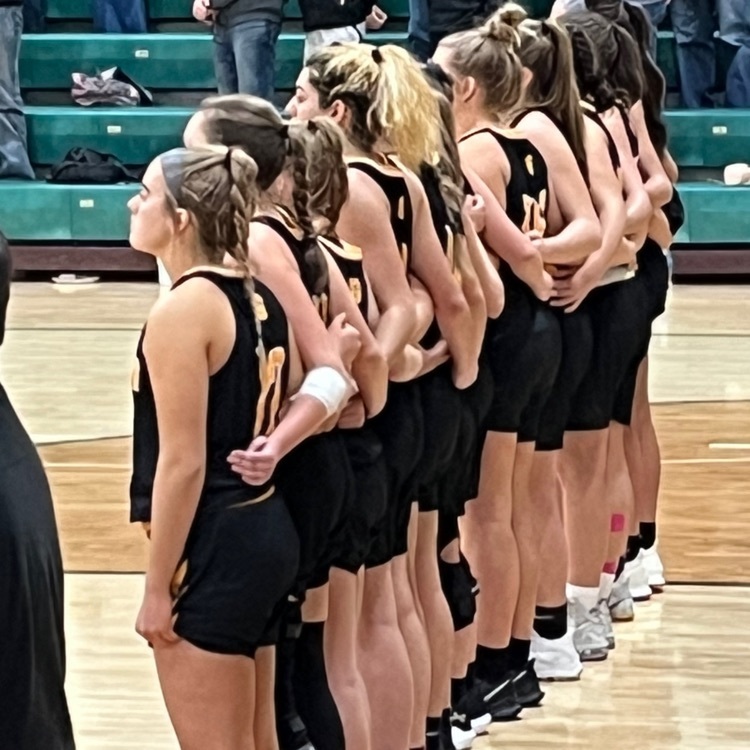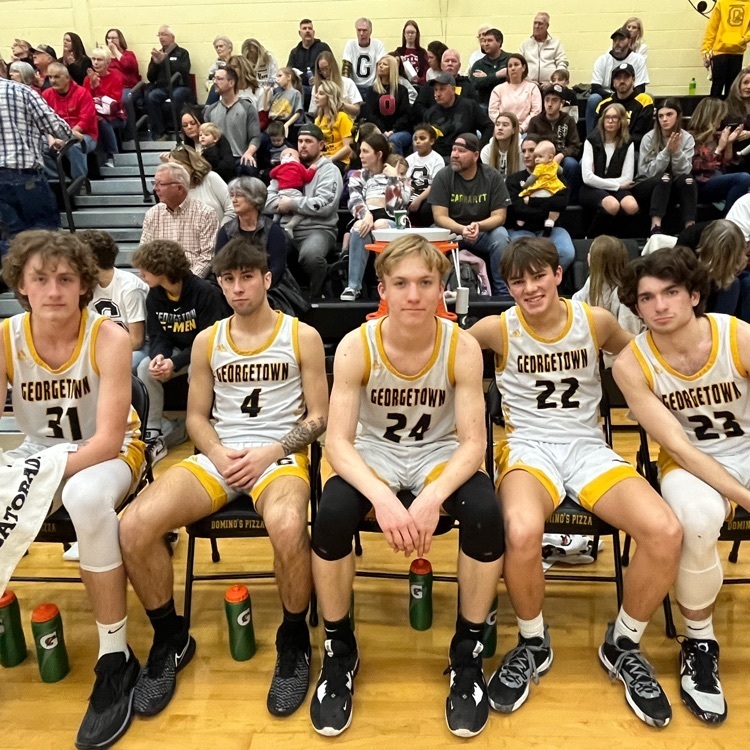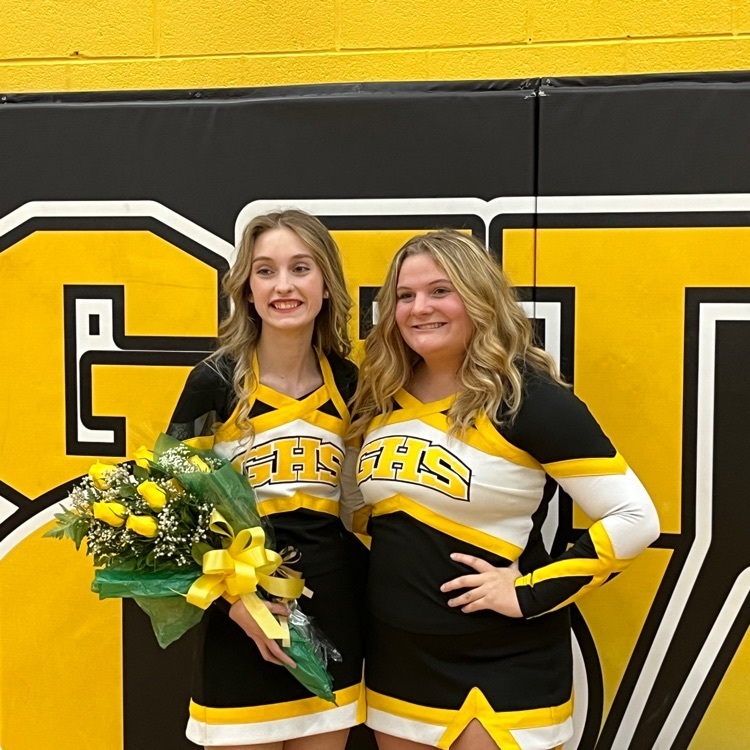 The Lady G-Men are bowling in the OHSAA Districts today up at Beavercreek. Coach Winterod, Franklin and the ladies are representing the Black and Gold well today! #IgniteInspireInstill