The Georgetown Athletic Boosters are hosting a Pot of Black and Gold Reverse Raffle Event on Saturday, March 11, 2023. This event will be held at the Eagles Banquet Hall from 6pm-12am. Adults only, come join the fun and help support Georgetown Athletics! #IgniteInspireInstill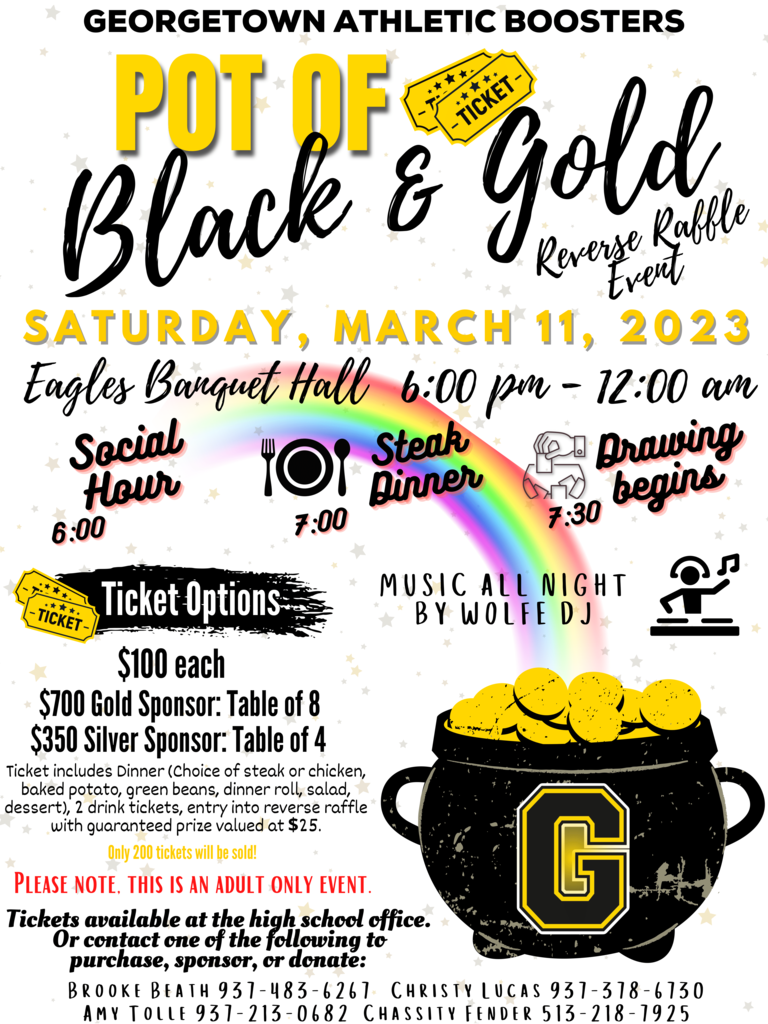 Some pictures of our Academic Team this afternoon as they went against Williamsburg. Coach Susan Noll and the team will travel to Blanchester on Saturday morning for the SBAAC Academic Team Tournament. Good Luck to Gtown's A Team.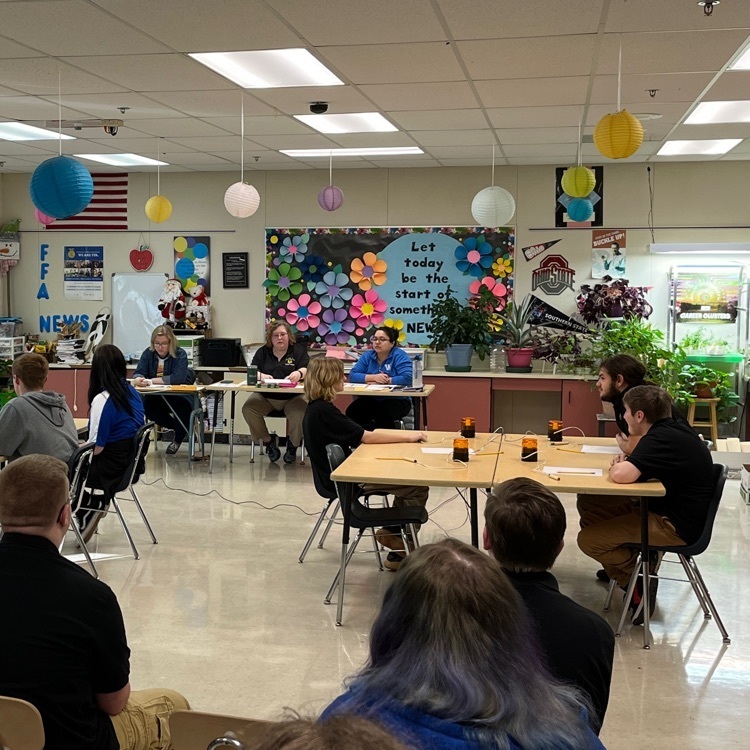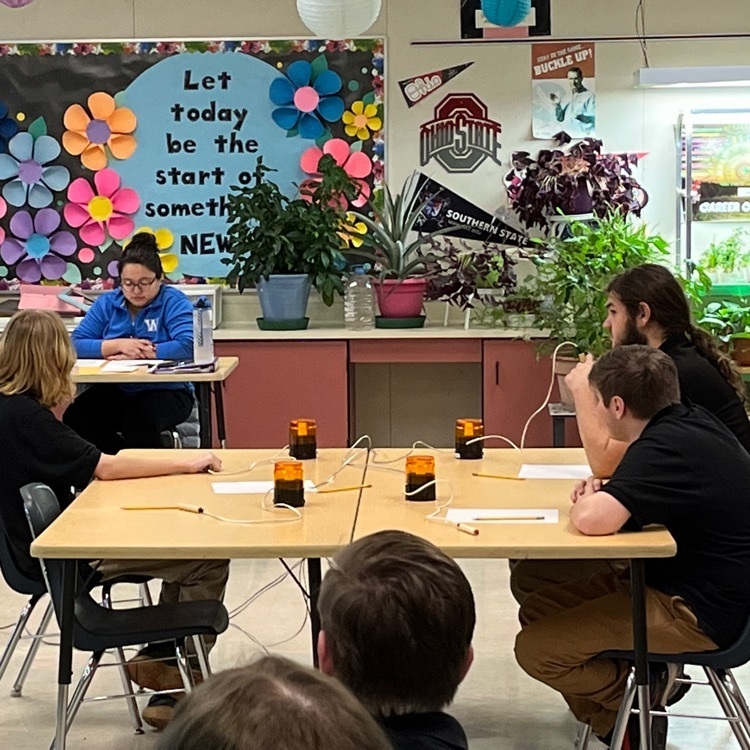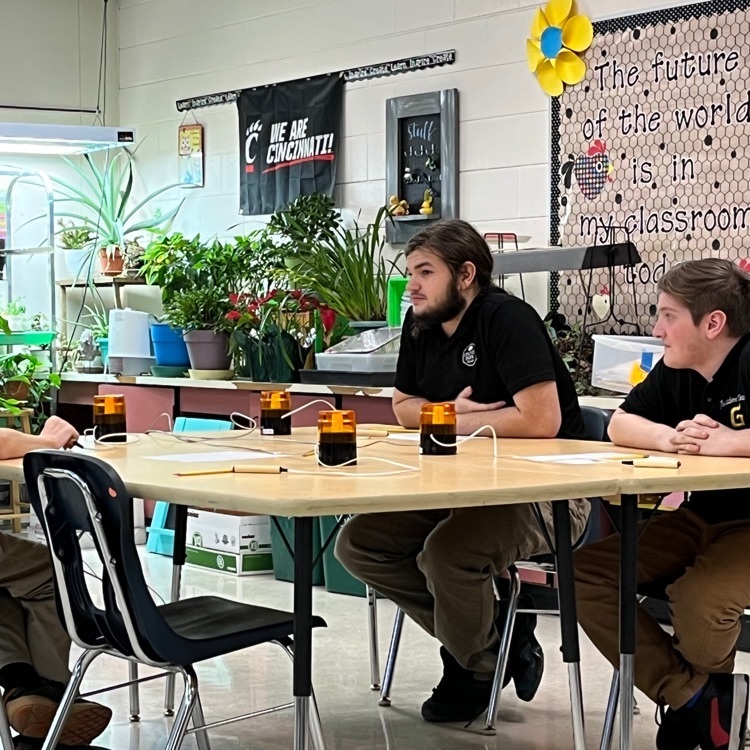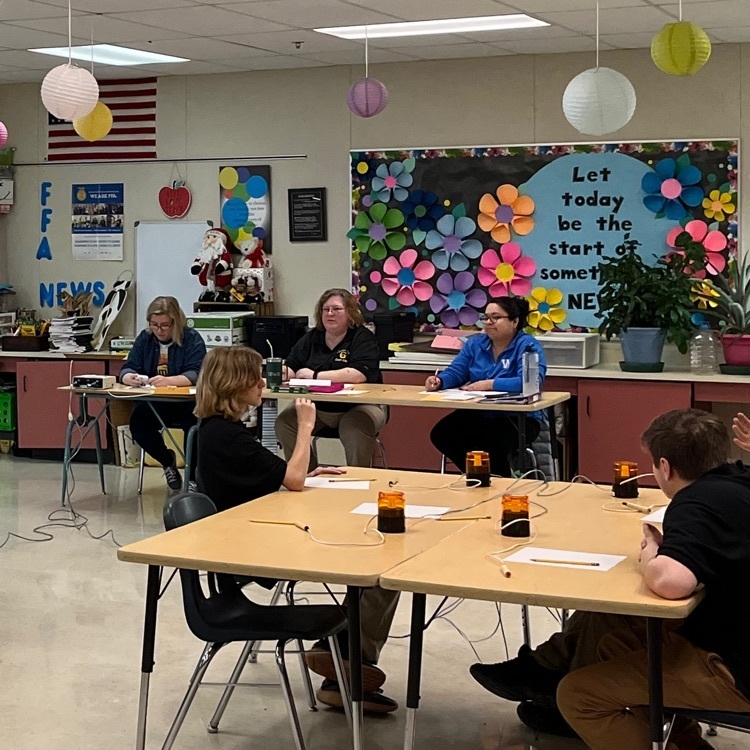 Our Varsity Boys G-Men Basketball Team is playing Seven Hills tonight AT Princeton HS in their 1st Game of the OHSAA Sectionals. Game time is 6:00. As with ALL OHSAA Tournament games- you MUST buy your ticket ONLINE at
www.ohsaa.org/tickets
. Good Luck - Let's Go G-Men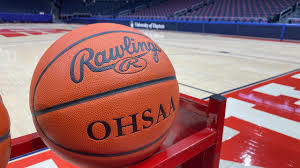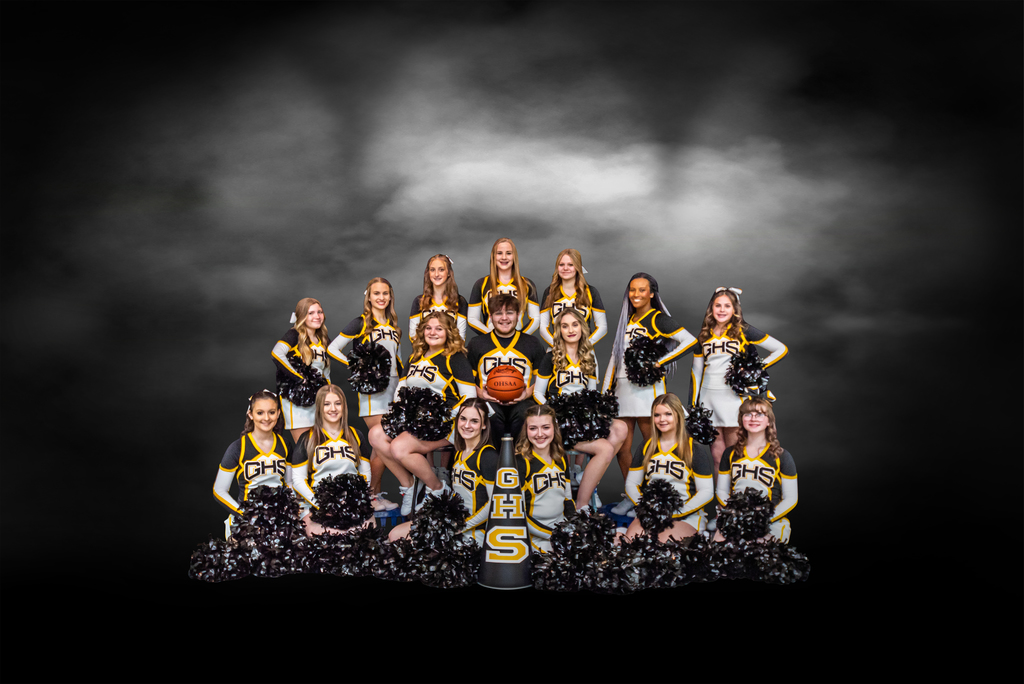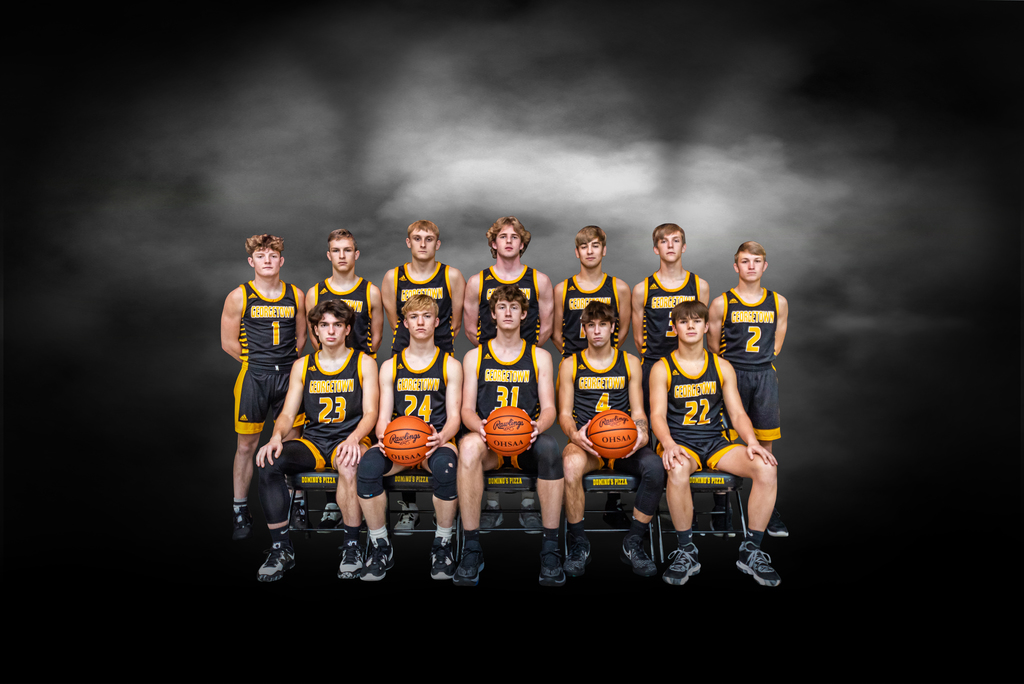 District Tournament Info- Both our Boys and Girls Teams are participating (Boys on Tuesday) Girls on Wednesday. Go Gtown! 🖤💛🎳🖤💛🎳🖤💛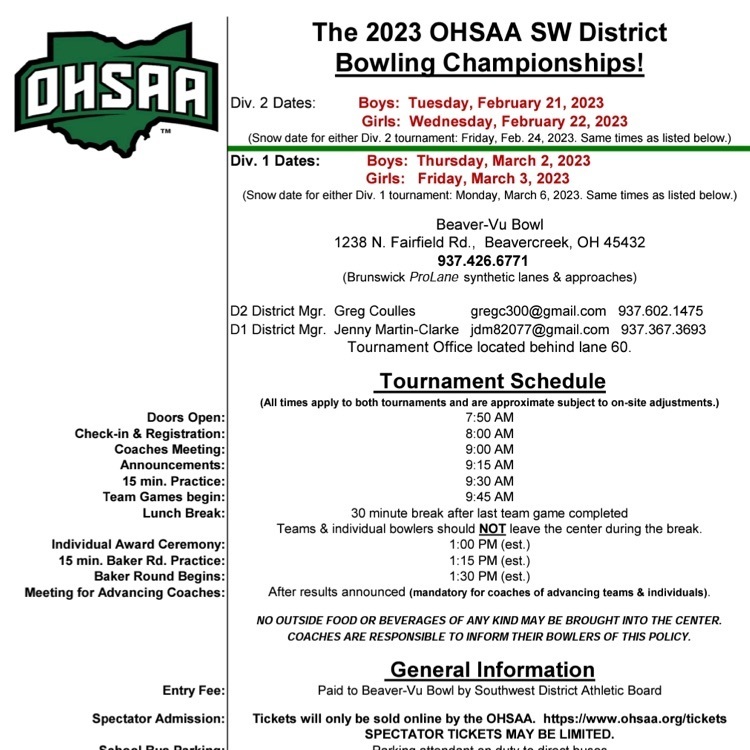 CORRECTED-This Week in Georgetown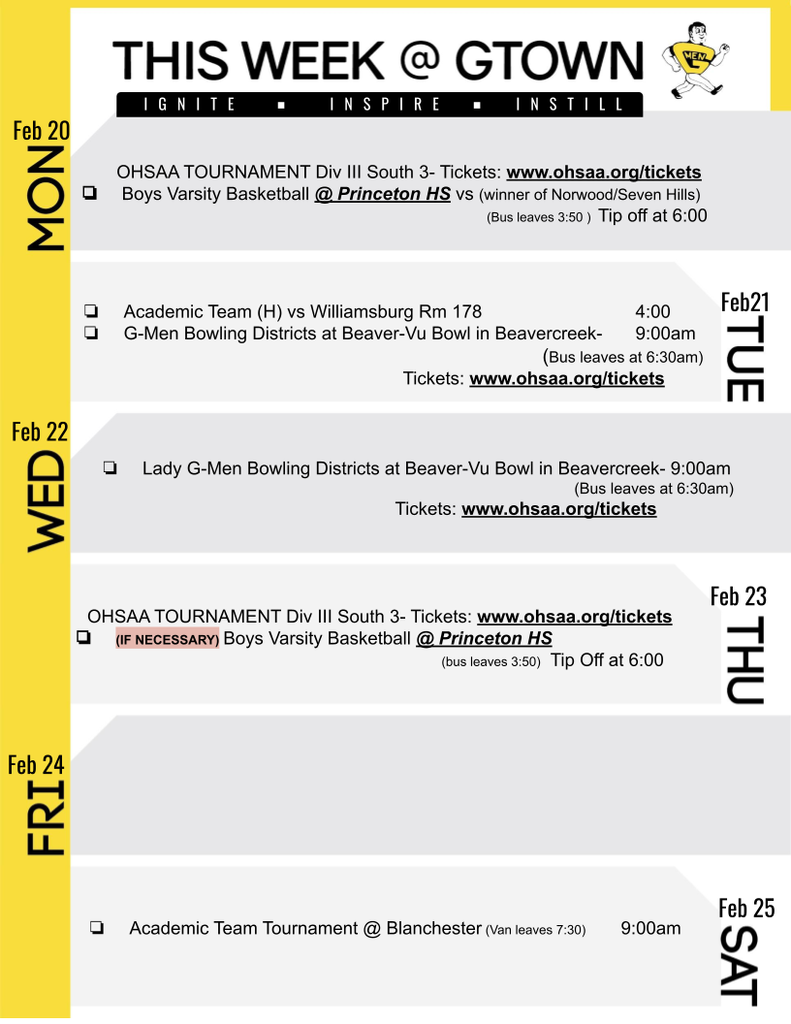 Congrats to Coach Winterod and Coach Franklin and both our Lady G-Men and G-Men Bowling teams for advancing to the Districts next Tuesday (Boys) & Wednesday (Girls) at Beavercreek. Keep this great season rolling! 🖤💛🎳🖤💛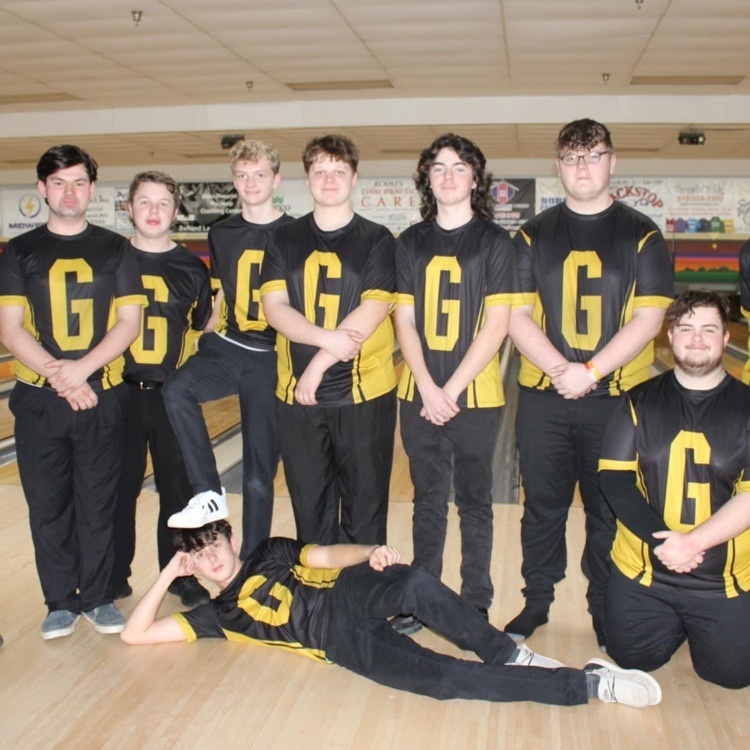 Congrats to Coach Winterod and our Lady G-Men Bowling Team as they have advanced to Districts next Wednesday in Beavercreek-Ohio. Keep it going as you keep it rolling Lady G-Men.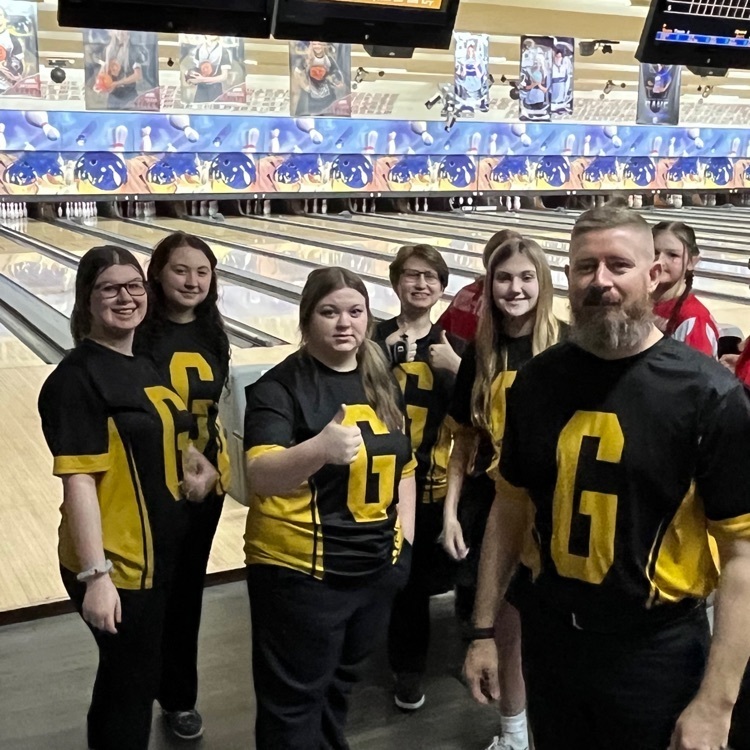 This Week in Georgetown: Bowling Tournament and Boys Varsity Last Game on the Road at West Clermont. All OHSAA Tournament Tickets MUST be Purchased Online:
www.ohsaa.org/tickets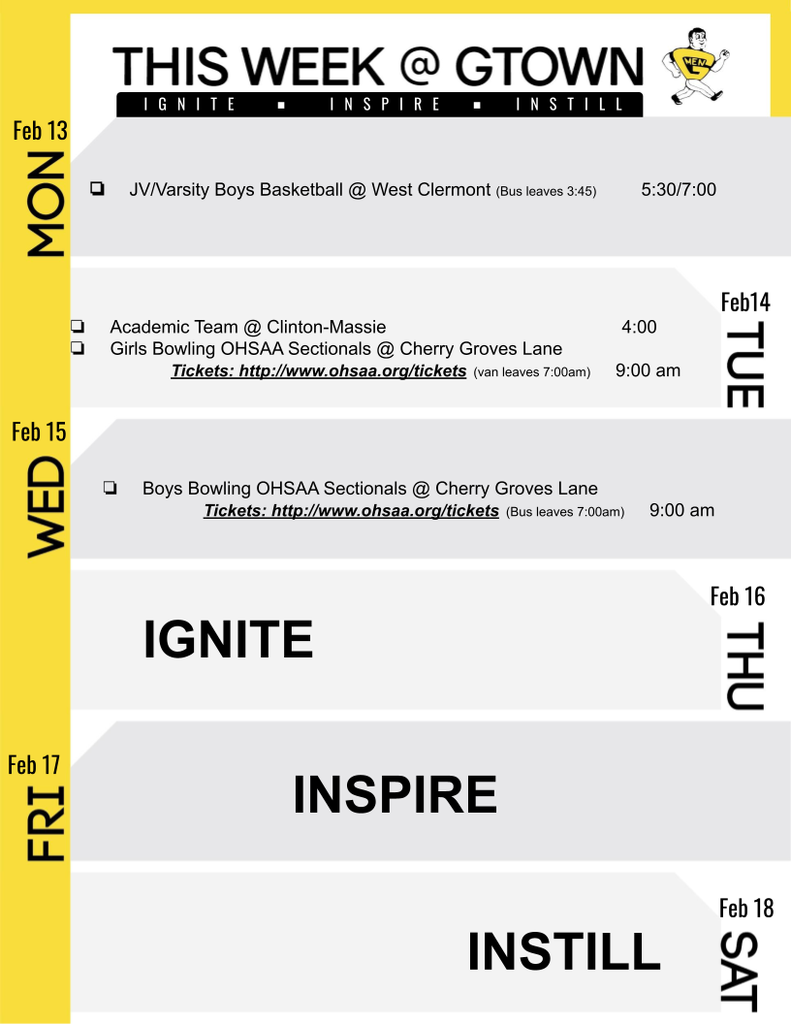 Come out tonight and help us White Out the Gym for the Last Boys Home Game of the Season vs Eastern. It is also Senior Night. Game times are 6:00/7:30. #igniteinspireinstill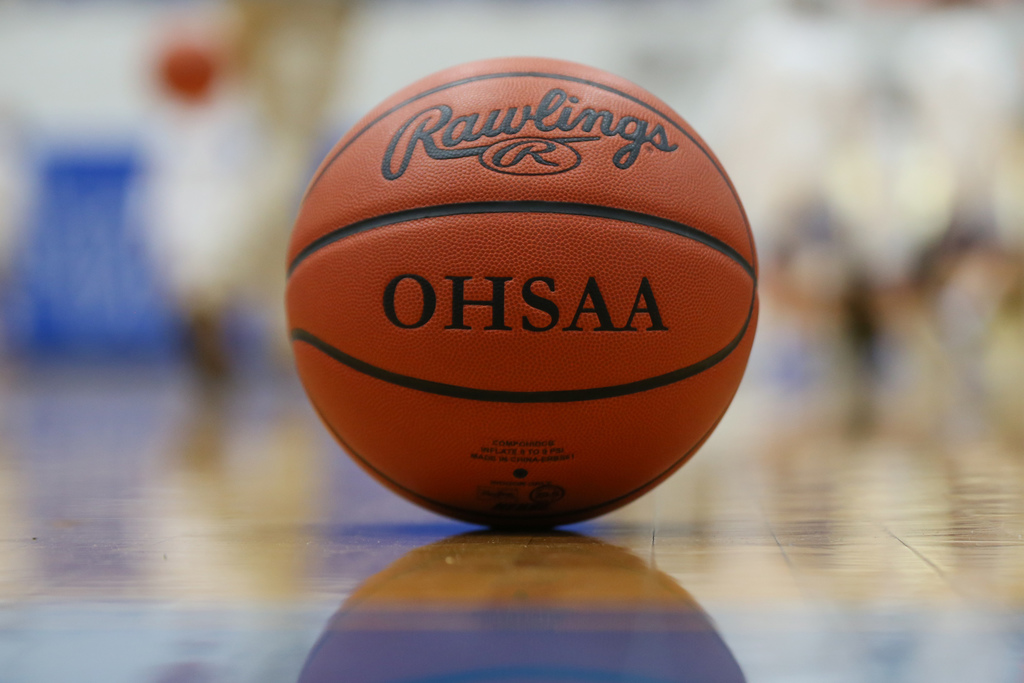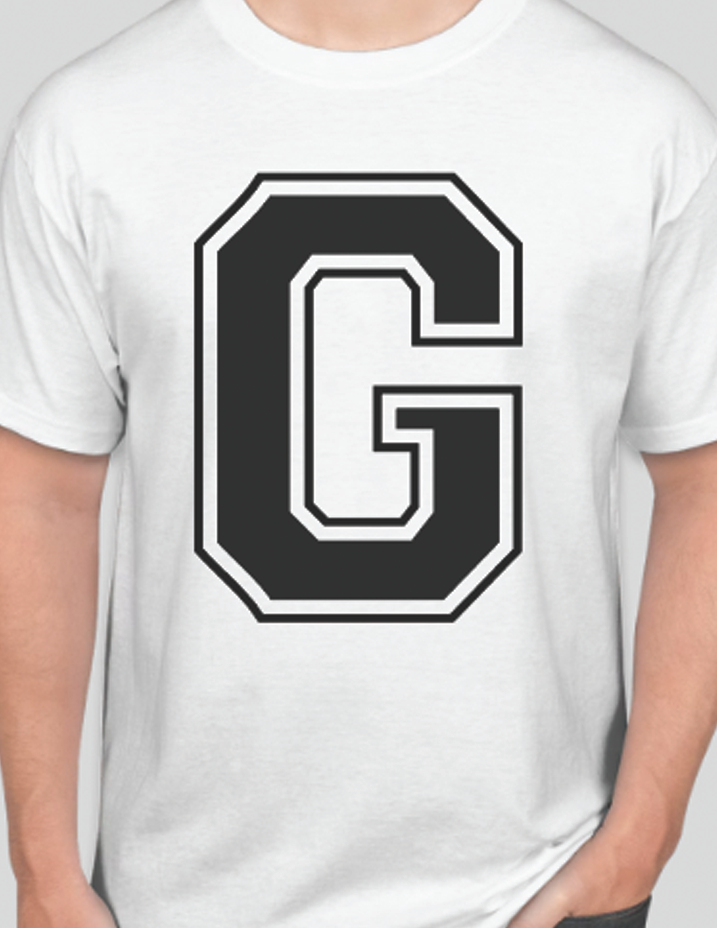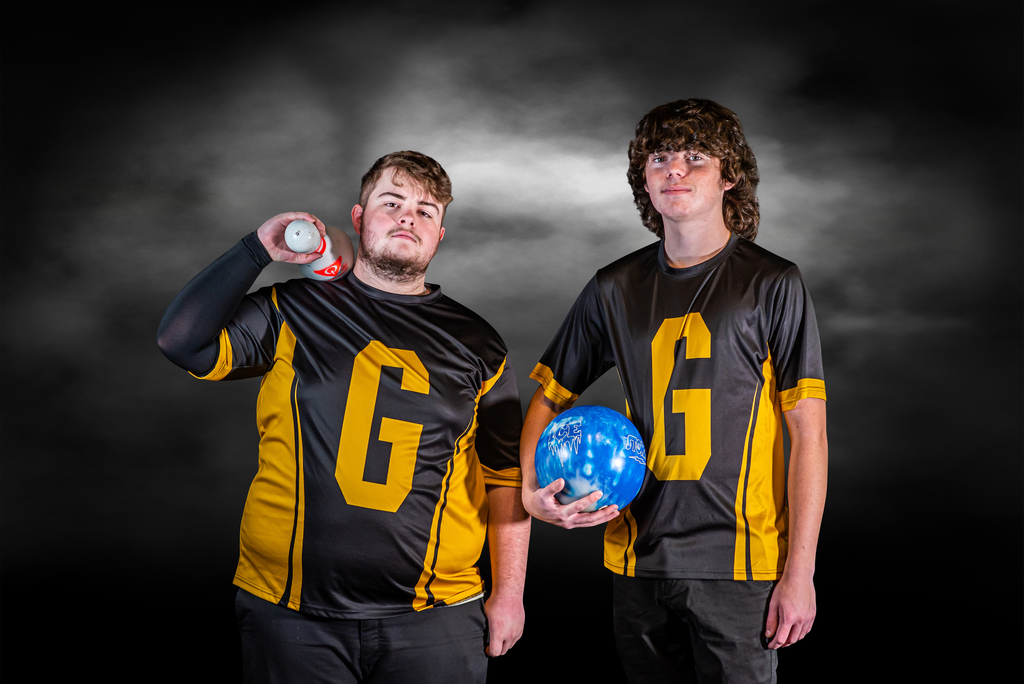 Our Bowling Teams were well represented in the SBAAC: Brandon Winterod- Girls Coach of the Year, Carolyn Edmisten Girls Bowler of the Year & 1st Team All Star. Other 1st Team All Stars: Melanie Liming, Owen Beath & Jordan Hutchinson. Natalie Bishop was 2nd Team- Congrats G-Men!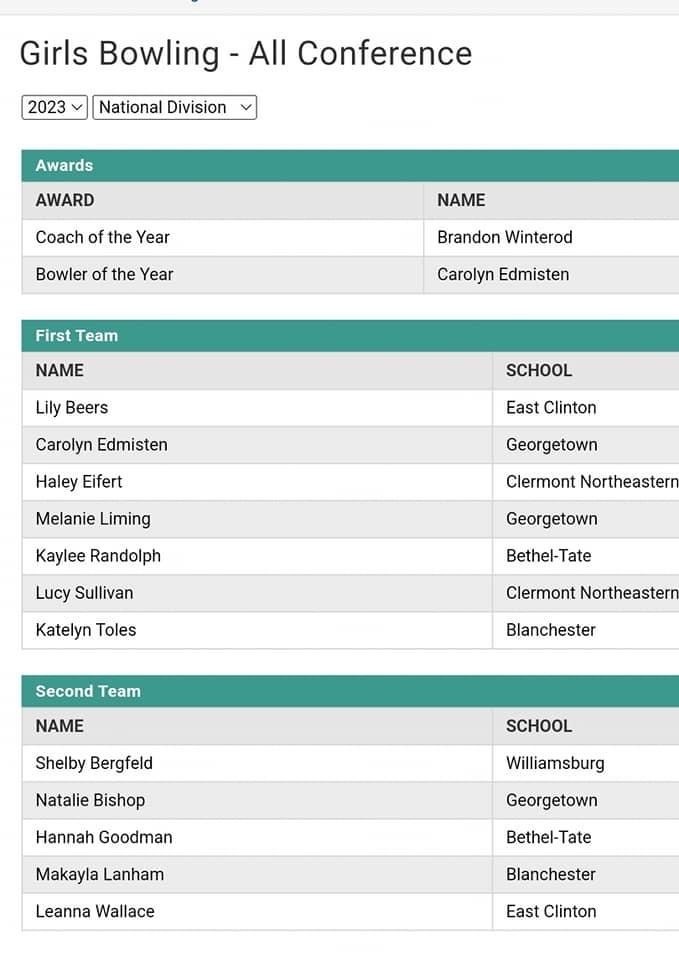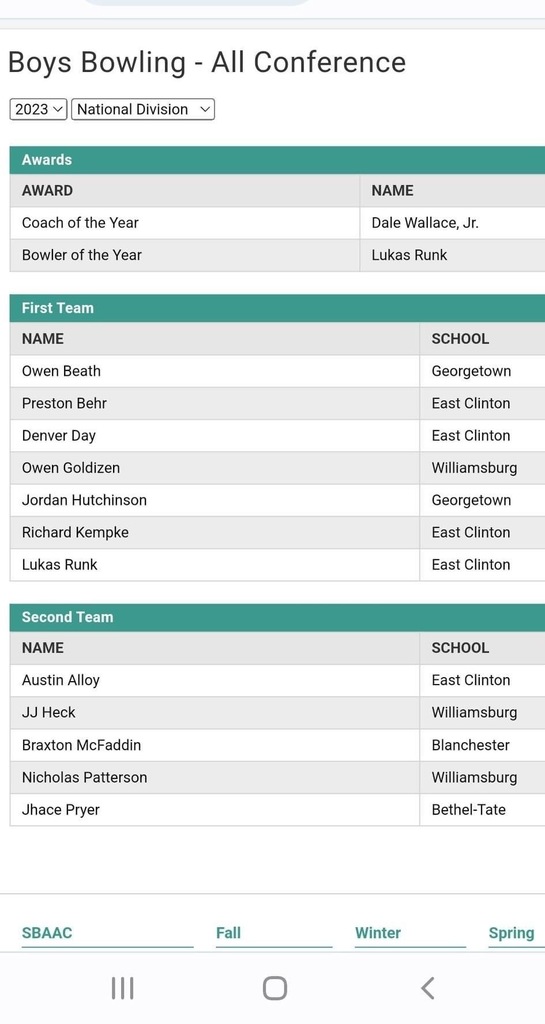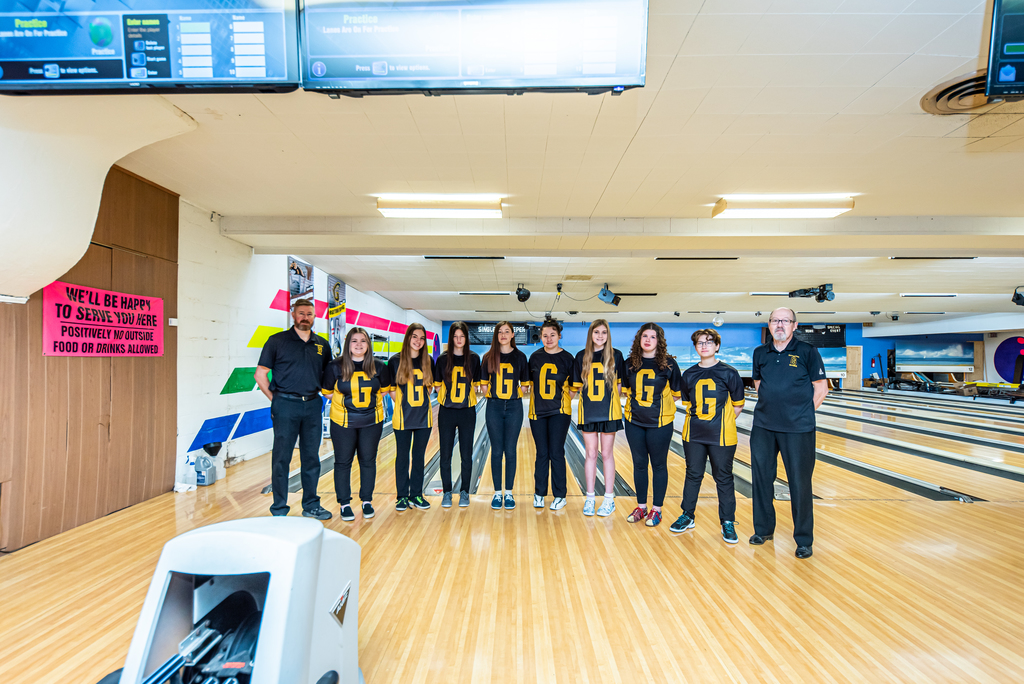 Home Game tonight as we host East Clinton for a Boys Varsity/JV Basketball Game (this was rescheduled from 1/27/23) Please Come out and Pack the House as our G-Men regular season is coming to a close with only Saturday's White Out and Sr Night vs Eastern.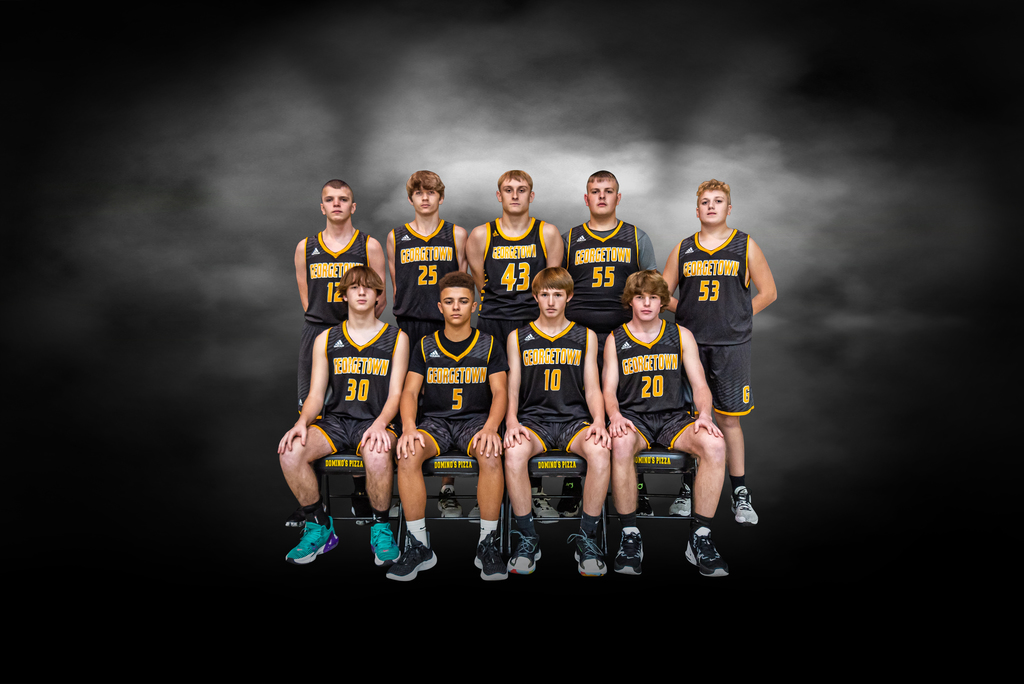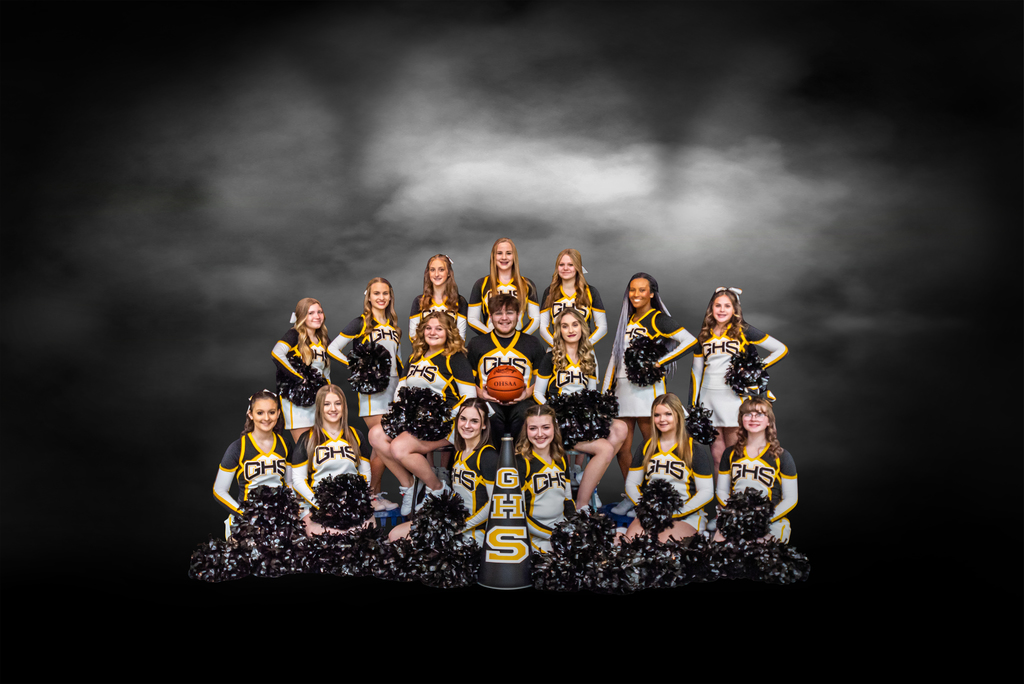 Tonight we had 4 teams in the Finals. However, when the final horn sounded- only 1 team won. It was the team that had not lost all season. Congrats Coach McGinnis and the 7th grade boys on a perfect season. Coach Tolle, McKibben & Osman your teams had a great season as well. 🖤💛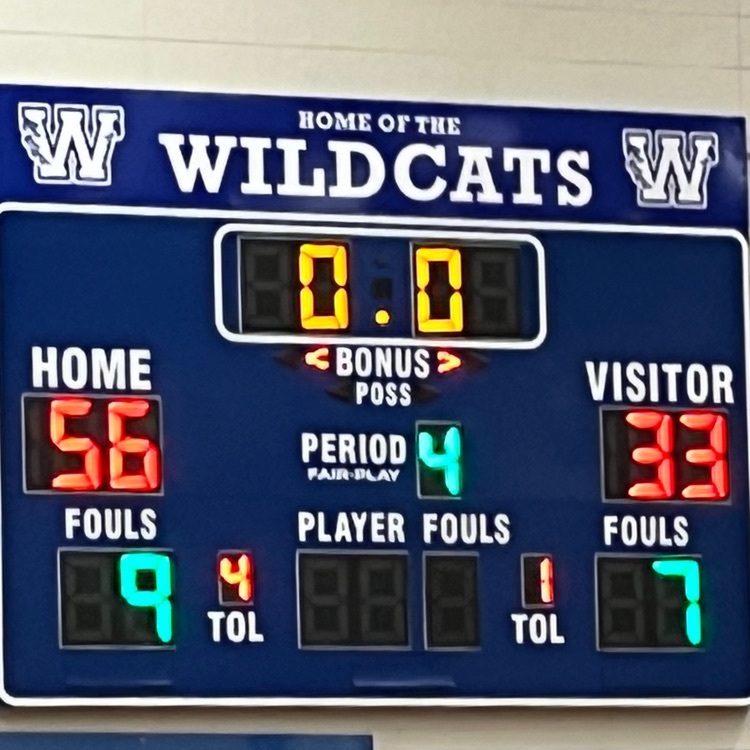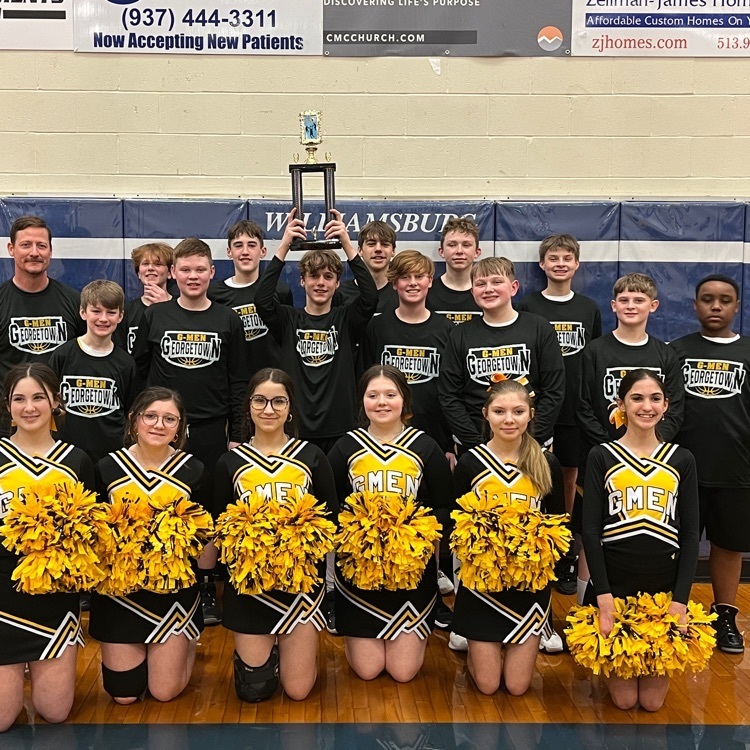 Boys JV and Varsity Teams won tonight against Felicity... but how about those Soccer Moms and Grilling Dad's? Way to bring it Gtown Students! 2 more Home games left. Thursday vs East Clinton and White Out/Senior Night Saturday vs Eastern.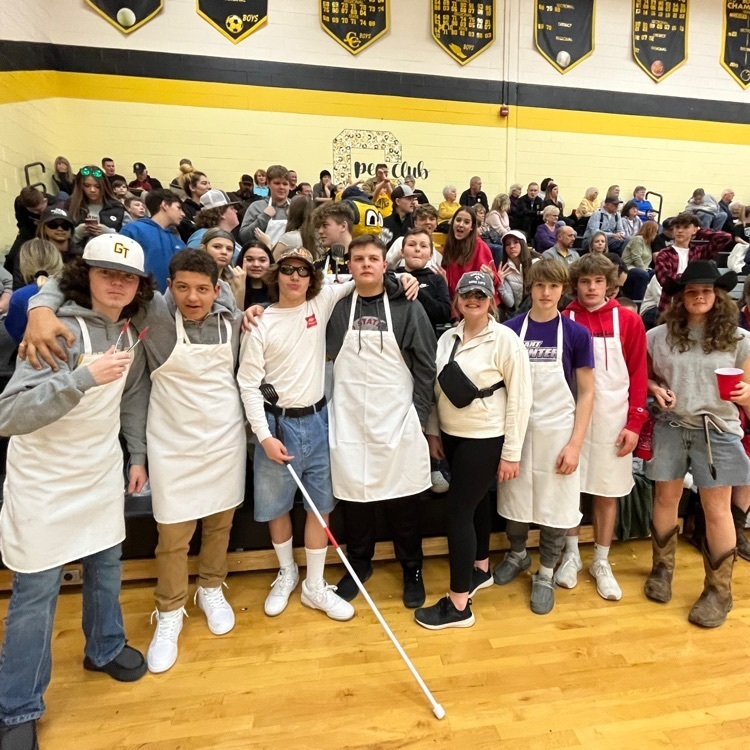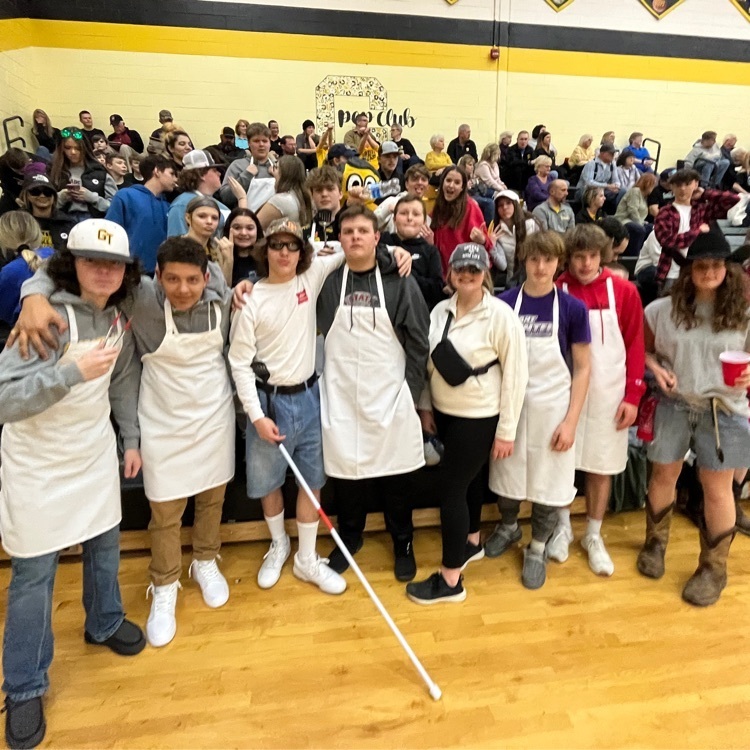 All 4 Jr Hi teams will be in their Championship Games tomorrow night representing the Big G. So proud of their hard work and their coaches. The Boys games are at 4:30 & 6:30 at Burg. The Girls are at Hamersville at 5:00 & 6:15.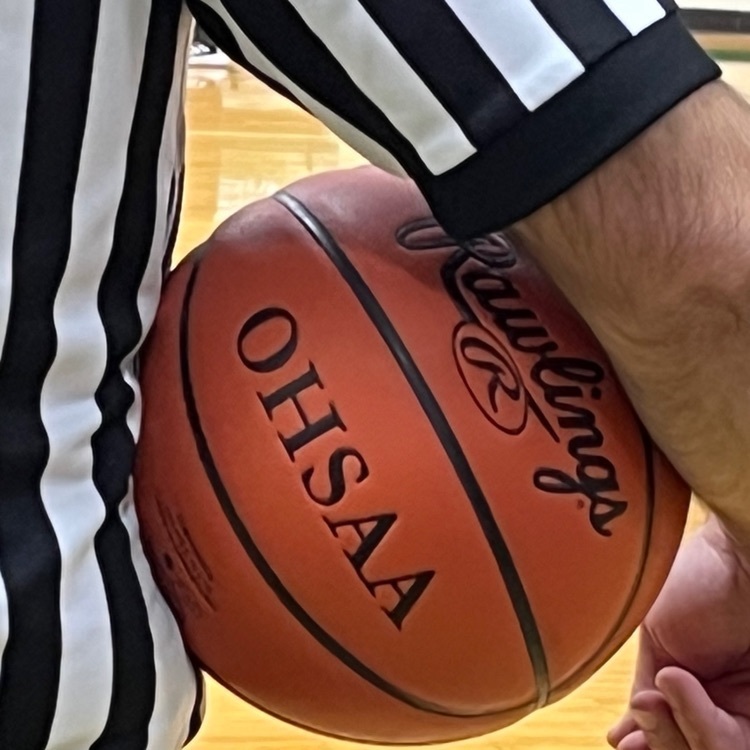 TIME CHANGE REMINDER: 7th Gr Boys B-ball team is NOW playing at 6:00 tonight @ Old Burg Gym, the 8th Gr Boys play @ New Burg Gym at 6:00 (Bus leaves for 7/8 boys @ 4:45) The 8th Gr Girls B-ball Team plays at Hamersville tonight at 5:45 (bus leaves at 4:45) Good Luck Tonight!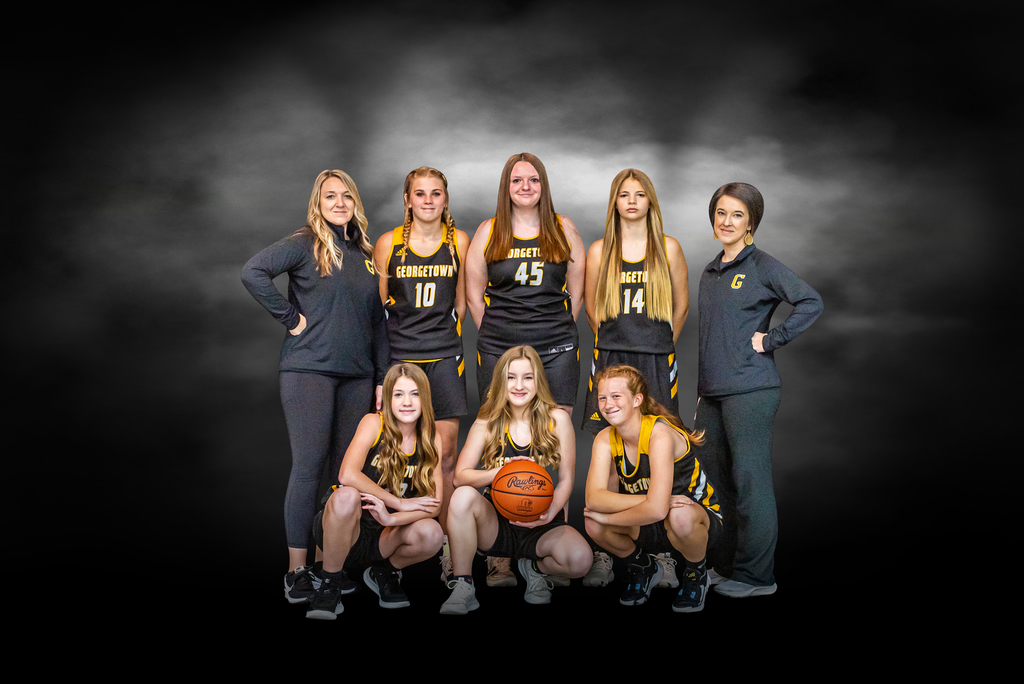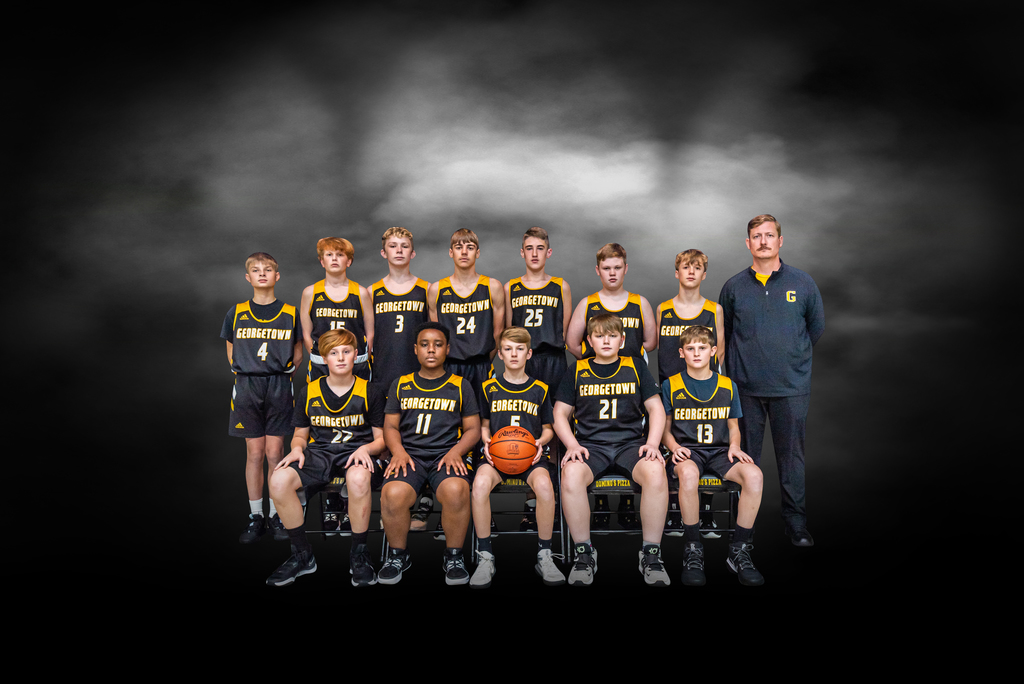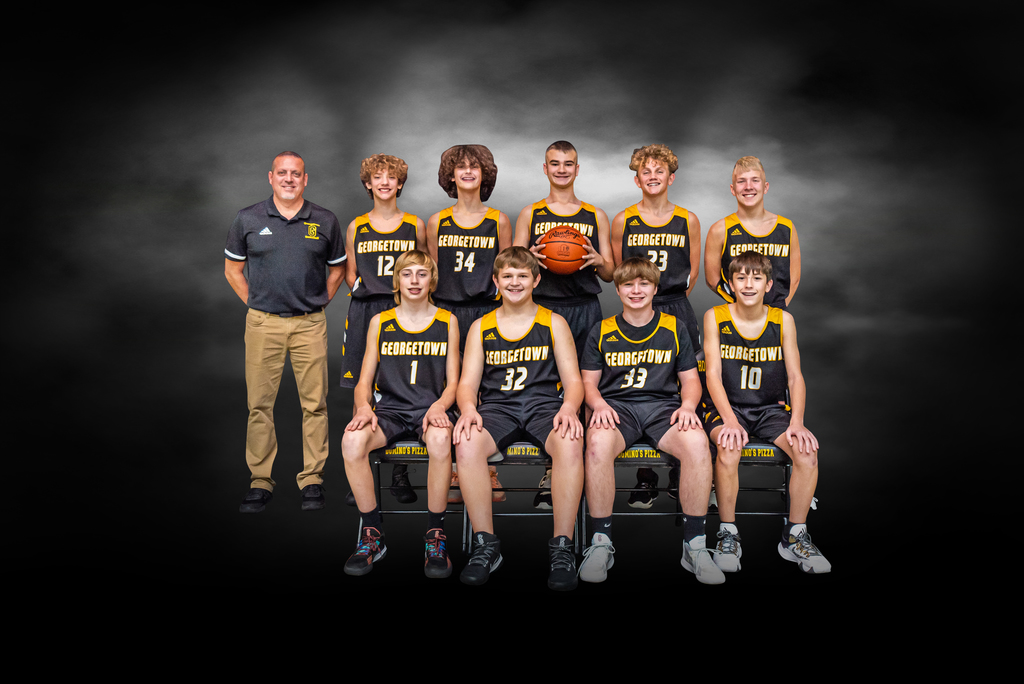 Any students in grades 7-12 interested in Track and Field this Spring needs to sign up using their school provided email addresses and fill out this Google Form by Friday, Feb. 24th:
https://forms.gle/pSaR8Yn8DVn72ZQn8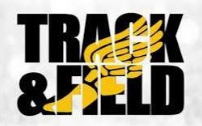 High School Students interested need to attend a Mandatory Baseball Meeting this Friday 2/10/23 on the Baseball Diamond at 3:30. If you intend to play Baseball at Georgetown this year you need to be there.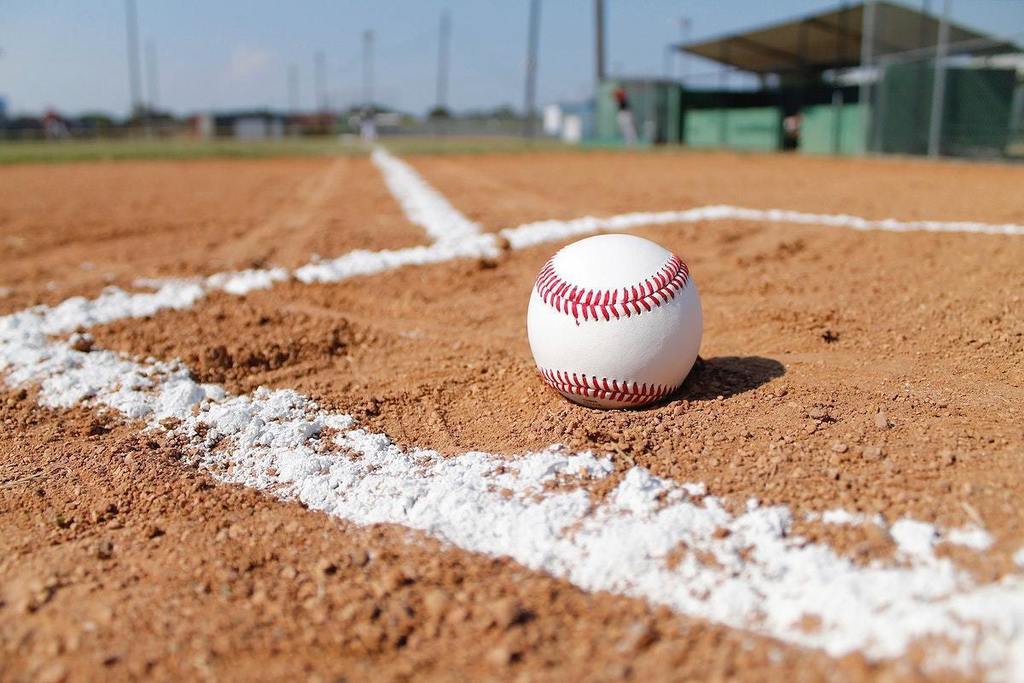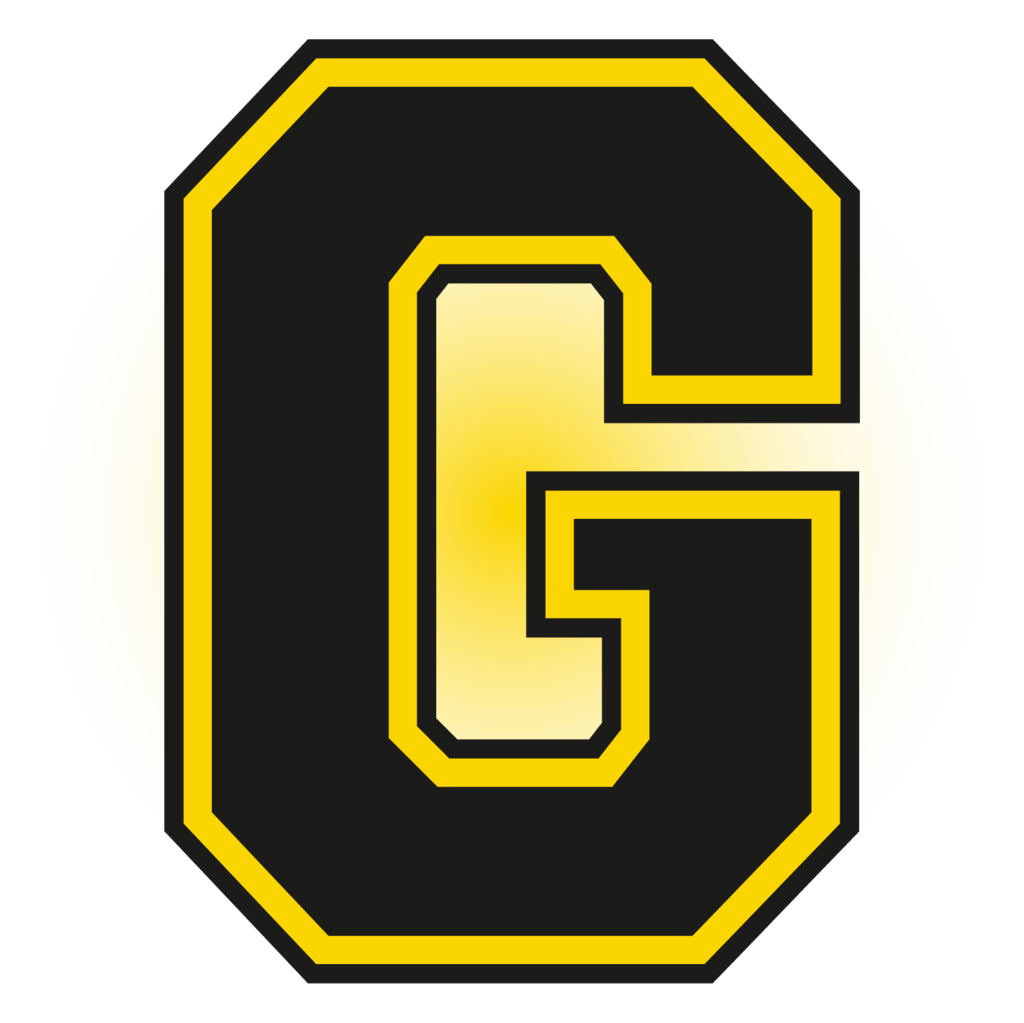 Congrats to Owen and Garrison on their Bowling Journey as a Seniors. They have NR tomorrow then Sectionals next week at Cherry Grove. Thanks for representing the G with class and passion. Good Luck as you finish out your season.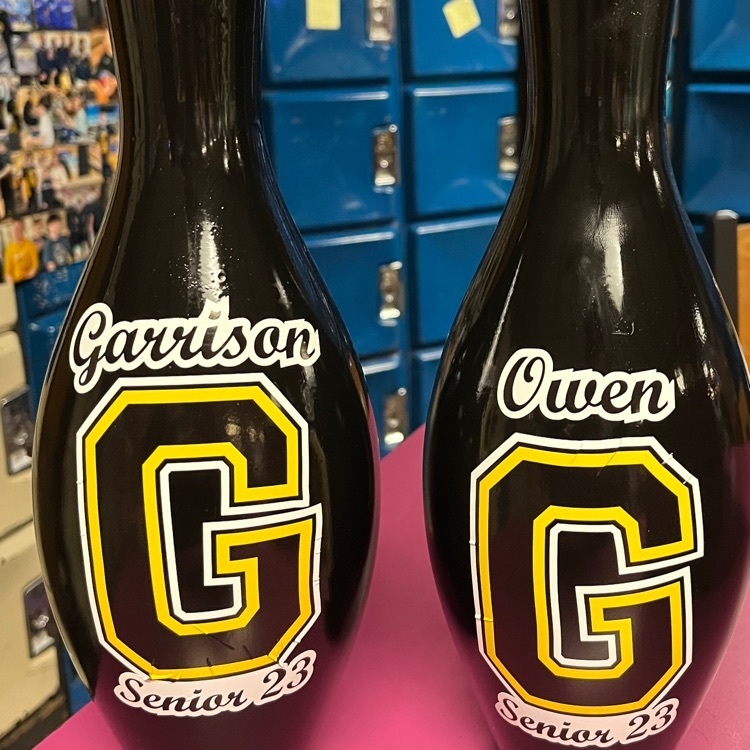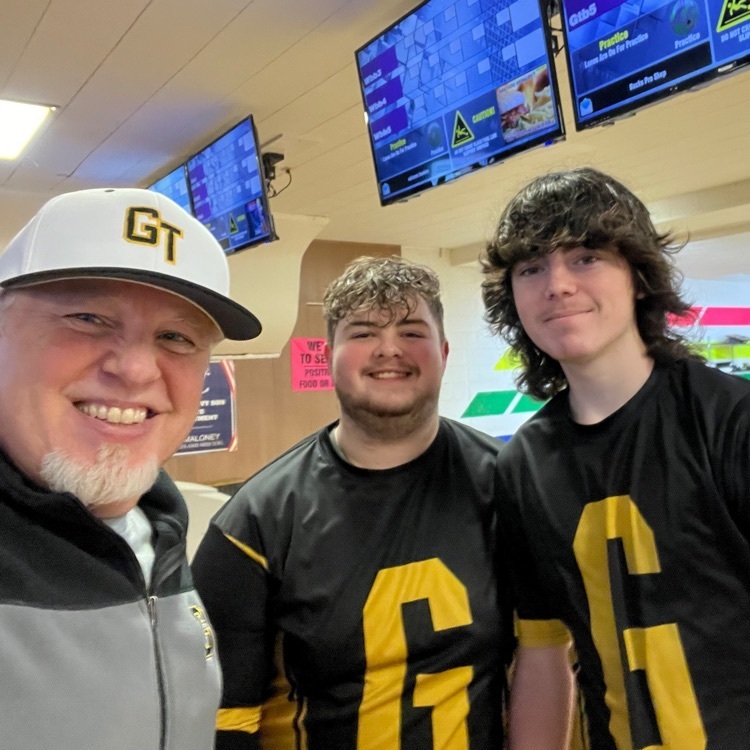 Time CHANGE: Jr Hi 7th grade boys Basketball Team will PLAY AT 6:00pm tomorrow at the Old Gym in Williamsburg- while the 8th grade boys play at 6:00 at the New HS Gym. The bus will leave at 4:45. Good Luck G-Men.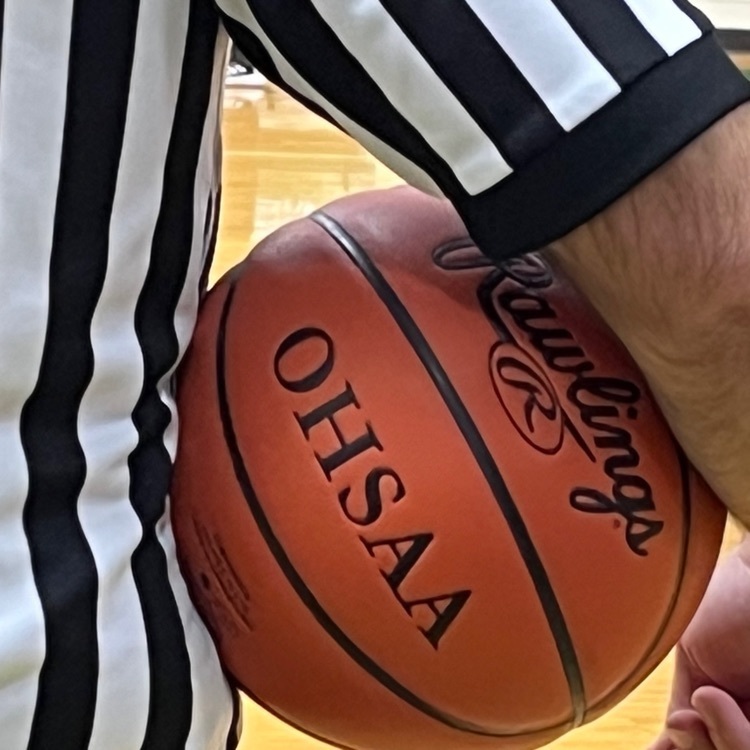 The 6th grade Lady G's partnered up with the 2nd grade Lady G's on the court to teach them rebounding, passing, shooting, and defensive skills. #IgniteInspireInstill