Georgetown community, we are reaching out to ensure that our sports fans understand that the only safe way to stream Georgetown sports games is through NFHS Network. Facebook pages continue to tag our district and sports pages in hopes of reaching you to join a live stream and capture your credit card information. We had this happen to many fans last year. The ONLY and ONLY SAFE live stream is via the NFHS Network, this website:
https://www.nfhsnetwork.com/
, and you can reach our exact Georgetown page via this link:
https://www.nfhsnetwork.com/schools/georgetown-exempted-village-georgetown-oh
.
Here are some examples of NON-NFHS streaming links that are a scam and must be avoided (pay attention to the actual link they provide):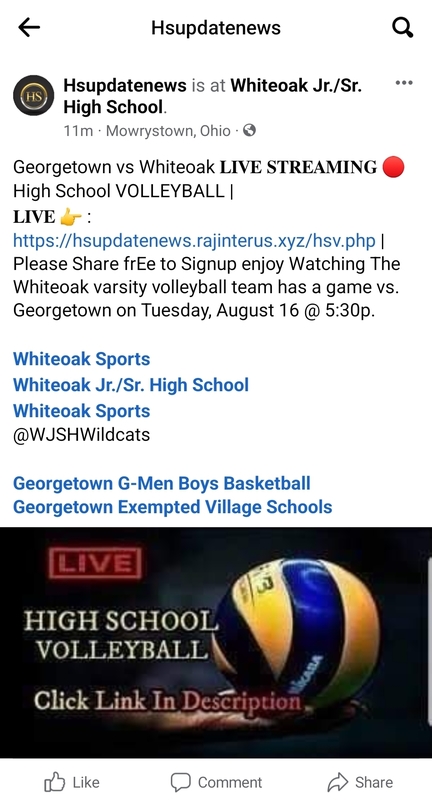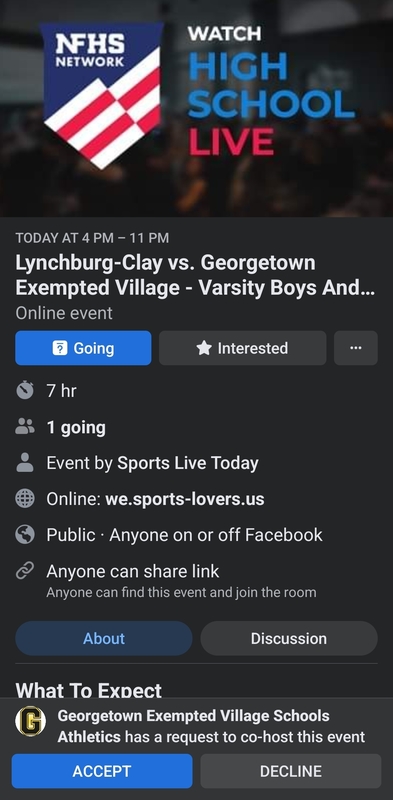 The price has changed for NFHS streaming which is controlled by NFHS:
Monthly subscription pass has changed from $10.99 to $11.99
Annual subscription pass has changed from $69.99 to $79.99
Currently, we only have NFHS streaming available for High School Basketball, Volleyball, and Soccer. We hope to expand this to our other sports!

Go G-Men and Lady G-Men!